IMHO – Facetime deserves face time
The iPhone 4 has been out in the wild for just over a week now. And what a week it's been – 1.7m units sold in three days, yellow tints on the Retina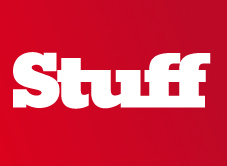 The iPhone 4 has been out in the wild for just over a week now. And what a week it's been – 1.7m units sold in three days, yellow tints on the Retina Display, coverage defects and a slew of exciting new features to sink our teeth into. FaceTime video calling is among the list of long-awaited iPhone features. And once I'd managed to hunt down another iPhone 4 owner and convince them to part with it, I wasted no time in getting a bit of face time with Facetime. I remember being one of the few people to (foolishly) sign up to the Three network circa 2004 in exchange for a  plasticky brick from Motorola that was capable (or supposedly capable) of video calling. WRONG! For a start, the 3G network at the time was suicidally slow in comparison with today's standards. In fact, I remember wandering the streets desperately searching for a decent enough signal to make a video call to the only friend who was geeky/eager enough to make the same upgrade, but to no avail. It was completely and utterly pointless. And don't even get me started on that horrific screen quality. No one wanted to use video calling – it was much more of a burden than a revolution at the time. And it was too expensive for me to use regularly anyway. Ahhh, the optimism of youth. Fast forward to 2010 and we're in a video-centric era where we're happy to embarrass ourselves on YouTube, Chatroulette and the like. Cameras are everywhere and on everything and we have the technology to support it. The iPhone 4 is a perfect breeding ground for video calling. It has a mahoosive screen and comes equipped with a decent camera – a front-facing one and a 5MP snapper at the back. The first thing I noticed about FaceTime – video looks good. Obviously the quality isn't going to match the jaw-droppingly crisp resolution of the Retina Display, but it's good enough for the purpose and the audio is satisfactory enough, without making me feel I'm in need of a de-wax. You want things to be simple and making a Facetime call is really straightforward – just hit the FaceTime button on the contacts page of the person you want to call. It takes a few seconds to connect as it only works over Wi-Fi (for now?), but this also means video calls are freeeeeeee. There was a bit of lag, but I'm still not sure if that was down to the phone or my annoying ability to follow up a question with another question, confusing Paddy in the process? Being able to mute audio, use a hands-free kit as opposed to the loudspeaker and pause the video while you pay a visit to the home screen is handy too. I also quite like being able to switch from a normal call to FaceTime call at any time too – a great way to prevent burning through those minutes. Just hit the FaceTime icon in the menu and Boom. But its niftiest feature has to be switching between the two cameras, changing the perspective of the call and giving your mate a break from the contents of your nose.According to many, FaceTime's biggest limitation is its exclusivity to iPhone 4 users. Great if you have loads of iPhone 4-toting pals, not so much if your friends aren't the type to fork out for a phone. But like any exclusive club, why should it let in the plebeians? It's only for a select few – or in this case thousands. But this is Apple after all – it's all about desirability not functionality. Jobs and co are fully aware of the desirability of FaceTime and probably know it's just a matter of time before more make that move over to the iPhone 4.So it's fair to say video calling hasn't really taken off the way we all thought it would, which is a massive shame. Services like Skype have helped to make video calling more popular but it's still not mainstream enough to be considered the norm. But as we know, where Apple leads others follow, so perhaps this is the bit of PR video calling needed to get the world to sit up and take note. FaceTime is undeniably fun and video is decent and gone are the memories of those miserably failed attempts. You don't need it, it isn't anything we haven't seen before and it's got usage restrictions. But you also get it for nada and despite one minor coverage hiccup during our test (which was probably more to do with our dodgy Wi-Fi than the phone) FaceTime proved a reliable video calling source and one that I'd be happy to use again. It's a great way to share with your friends and adds a new strand to mobile communication that others have failed to do.
Paddy isn't convinced. I think his words were: "If I had a iPhone 4 and got a FaceTime call, I would reject it". I, on the other hand, think it's quite a nice addition to the iPhone 4. I'm just a bit upset I don't actually own one… yet!
If you haven't had the pleasure of using FaceTime for yourself, check out our Facetime demo.