IMHO – Google Reader Play is the best free iPad app
 You may have noticed that the internet is quite big. In fact, its bigness is one of its biggest merits. It puts the world's best established arc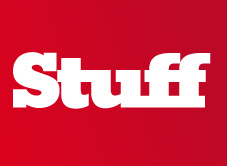 You may have noticed that the internet is quite big. In fact, its bigness is one of its biggest merits. It puts the world's best established archives and data repositories to shame. While there's no doubt that the British Library has an enviable amount of stuff squirrelled away in the tomes on its hallowed shelves, it lets itself down when all you're after is a Photoshopped picture of a cat. And all that quiet isn't much good for social networking, either.
I digress. The internet is big, and most of us use a selection of freely available goodies to find our way around its expansive collection of stories, opinions, instructions, videos, tools and – not least – cat pictures.
Which is where the people at Google come in. Ages ago, when the internet was still quite wee, they served up a novel approach to useful searches of what, even then, was quite a large pile of largely unordered bits and bobs.
When we wanted to pull lots of things from different places and read them in one place, we started to use RSS aggregators. Bloglines was a good one; Google's Reader ended up being better. It's functional, not pretty, but it works. Most of the time.
The trouble is that you end up with more to read than a single pair of eyes can manage in our time-poor world. And that means that there's no time to row your boat further out on Lake Internet to see what you might find.
In March, Google announced Google Reader Play. It took the ethos of Reader and set it free from both its seriously functional UI, and its delivery from user-defined sources.
It's random – in the old sense of the word. Based on other stuff you subscribe to, Play delivers you a hotch-potch of stories that might interest you. And it does it in a most un-Google-like manner: it looks pretty. In fact, it looks like it was made by Apple.
And that's the point. When you're at your desk or at home on your laptop, you're often trying to find a specific thing in the binary wilderness. But the tablet revolution – led by Apple's iPad – is exactly the right environment for a less structured approach to the internet's vastness.
For a lazy Sunday morning, try swapping your regular Sunday paper for a blast through the algorithmic editorial of Reader Play on an iPad. It's insanely good, and (excluding the omission of Flash from Apple's tablet) feels built to work with the device. It is – IMHO – the best free app available for the iPad.