IMHO – with satnav, you get what you pay for
Yesterday, we brought you the news that Skobbler, a cheap satnav app for iPhones, had dropped its already low price to zero.Gratis. Free. Nought pound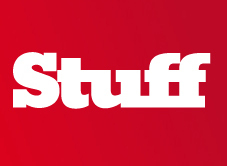 Yesterday, we brought you the news that Skobbler, a cheap satnav app for iPhones, had dropped its already low price to zero.
Gratis. Free. Nought pounds. That's the new price of turn-by-turn directions, right?
Wrong. Skobbler's a noble endeavour and a great idea. But it doesn't work. And here's why: it doesn't know where it is.
Is that Skobbler's fault? No, it is not. Google's Maps app on the iPhone will get you just as lost, as will its Navigation app when it arrives in the App Store. Or even if.
Skobbler's a nicely thought-out bit of software. It could use a bit more iCandy, but that's easily fixed. And it has some great touches, like a prompt to ask if you want pedestrian directions for routes under three miles, or access to the iPod controls without leaving the app, or one-touch crowd-sourced route bug reporting.
But when you find out you've been driving down the wrong road for ten minutes, you're not going to praise these thoughtful additions. You are going to blaspheme loudly, and take out some sort of kinetic retribution on your dashboard.
If you want real satnav, you need real GPS. If you don't care whether you're on the right street, or the street four down from the one you want to be on, go for an app. But until phone hardware catches up with dedicated satnavs, you're better off leaving it to the experts.
With satnav, for the time being, you only get what you pay for.