In-depth review of UK iPad Wi-Fi + 3G
Apple iPad Wi-Fi (from £429) and Wi-Fi + 3G (from £529) available Friday 28th MayMany gadget fans were underwhelmed when Apple revealed the iPad back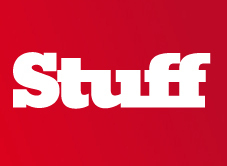 Apple iPad Wi-Fi (from £429) and Wi-Fi + 3G (from £529) available Friday 28th May
Many gadget fans were underwhelmed when Apple revealed the iPad back in January. The pre-show rumours were so outlandish that when Steve Jobs finally unveiled the 'magical and revolutionary' iPad, even his legendary reality distortion field couldn't hide the fact that he was holding an overgrown iPhone.
Fortunately, I had a chance to play with an iPad immediately after the keynote, and I realised there really was something magical about it: its reassuring weight, perfect size,  incredible speed, and – most of all – the brilliant screen that finally gives multi-touch the home it deserves.
But i still didn't know what the iPad was for, or who – aside from Apple obsessives – would actually buy the the thing.
Last week, I managed to get my hands on one of the first UK iPads, with Vodafone 3G micro-SIM – and I haven't let go since. I'm utterly smitten. It has plenty of shortcomings, but none have stopped me from developing a terrifying addiction.
Fortunately, the iPad is a new breed of leisure computer – a truly social gadget. It's the perfect way of sharing pictures, movies and games, designed for passing from hand to hand or laying in the middle of a table.
What's more, the iPad's appeal spreads much wider than I expected. All sorts of people immediately engage with it: My wife cooed. My 15-month old daughter prodded and giggled. Even my father – a technoskeptic and iPhone naysayer – was instantly convinced.
In fact, it may be the hardcore gadgeteers that will be the hardest to convince about the iPad's charms. Because the iPad is pricier and less functional than a netbook, cameraless, short on memory, lacking connectivity and limited by Apple's tightly controlled ecosystem. It is all of these things, but it's so much more. So let me try to explain why I'm come to believe that the iPad is so important – and also  where I think its shortcomings really are a problem.
iPad as a portable video player
Tech watchers predicted the iPad would have an OLED or e-ink screen. Instead, Apple chose to stick with LCD – allowing the iPad to be (relatively) affordable and truly multifunctional. And make no mistake, the iPad's LED-backlit LCD is a stunning display, with vivid colours and a wide viewing angle, thanks to the same in-plane switching (IPS) technology you'll find on the latest Macs.
The iPad is ideal for sharing photographs and videos – though some sort of stand is essential for the latter. And a decent screen cloth is essential for both.
There's already an embarrassment of video riches to be enjoyed on the iPad. YouTube videos look great over Wi-Fi (though terrible over 3G). You can also sync movies and TV shows from iTunes or download them direct from the iTunes Store, but they will eat up precious storage space. A better idea is to invest in the brilliant Air Video app (£1.79, below) and stream all sorts of video formats from your computer to the iPad. It'll even work over the internet – if your router's up to the job.
But it gets better. Despite its lack of Flash, the iPad is already a brilliant device for watching TV here in the UK. While you wait for the BBC to update its iPlayer streams, you can watch the main 28 Freeview channels live by pointing Safari at iphone.tvcatchup.com to watch live TV. Incredibly, it even works – flawlessly – over 3G. You'll burn through data, of course – I managed to suck down just under 100MB in 30 minutes – but it's perfect if there's a must-see show – or World Cup match – you simply can't miss.
Even with all this heavy video lifting, the iPad's battery manages to last the entire day. Apple's claim of 'up to 10 hours' of video playback seems entirely plausible, although using the 3G connection seems to cut battery life in half, while using the iPad 3G's built-in GPS (lacking on the Wi-Fi-only model) has an equally detrimental effect.
iPad as the ultimate remote control
The iPad is wonderfully suited to life on the sofa, but at present seriously under-delivers when it comes to controlling your home media network. Its inconceivable to think that Apple isn't busily updating its Remote app to control your computer's iTunes library. But the lack of infra-red port means the iPad will never be able to be used as a Harmony-busting universal remote. Shame.
There's no iPad support for the extra content on iTunes LPs yet, either – but more disappointing (and less likely to be corrected) is the inability to output audio and video over Wi-Fi. It would be great to flick high-quality audio from the iPad to an Airport Express, Squeezebox or Sonos, but instead you have to make do with wires or flaky Bluetooth stereo. It would be fantastic to swipe video from the iPad's screen to Apple TV or DNLA-enabled TV. But again, no dice. And Apple's tight control of the iPad's music and video library mean it's unlikely that 3rd-party developers will be able to fill in the gaps. I hope I'm wrong.
iPad as an electronic book
The iPad is a great reading device, but perhaps not in the way you might expect. Yes, you can download books from Apple's store, line them up on the lovingly rendered wooden shelves of your iBook library and turn pages with delicious corner-curling animations. But even with an in-app brightness control, the iPad's backlit screen is harsher on the eye than the Kindle's. Apple's decision to force-justify all text – without hypenation – makes the pages look lovely but adds another strain to the reading experience. It's by no means impossible to read this way, but if you're buying a device primarily as a reader I'd check out the Kindle or Sony Reader first.
Where the iPad comes into its own is when publishers stop trying to replicate an analogue experience and instead embrace the new possibilities of the platform: like animation and interactivity. Children's storybooks like Alice In Wonderland (£5.49) and Toy Story  (free) – available as apps rather than iBooks – are miles ahead of anything that you could get on a Kindle, let alone on paper.
Education apps, meanwhile, make school text books look like something from the Victorian age. The Elements (£7.99) lets you rotate the building blocks of the universe with your fingers. Skeletal System Pro (£11.99) takes you inside the human body. Star Walk (£2.99) not only triangulates your position to name the constellations – it gives you information about every major star you can see, too. These early iPad apps are so exciting, so engaging, and so informative that it makes me question – for the first time ever – the dominance of paper.
Which brings me back home to magazines. The first iPad mags suffer from inconsistent navigation  and – in some cases – dreadfully literal interpretations. But the possibilities are obvious. Quicker to read, more visual and less linear than novels, magazines are perfect iPad fodder. So what about a Stuff iPad app? Well, we'll let a few of buy an iPad first…
iPad as a work tool
Last Friday, I decided to leave my laptop and notepad at home, and travel to work with just an iPad (admittedly wrapped in the Apple's case-cum-stand, £30, for optimal viewing & typing). For email and note-taking (using Pages, $9.99) it worked fine – the on-screen keyboard isn't quite up to type-touching, but you can write pretty quickly and use a Bluetooth keyboard when you need to. Adobe Ideas (free) was a good tool for doodling and basic mind-mapping. And Keynote ($9.99) enabled me to present some ideas.
However, creating a presentation on the iPad was painfully slow. With no right-click options or keyboard shortcuts I found myself digging through endless menus to complete simple tasks like changing the colour of text. And with no simple file system or Wi-Fi file exchange, getting images into presentations involved emailing them to myself, copying them to the Photos app, then importing them into Pages. A tiresome affair.
There are some file format issues, too: Pages and Numbers will import Powerpoint and Excel documents, but can only export in native format or as PDFs. So if you work in a PC environment, sharing working files is impossible.  To compound the problem, there's no way of editing Google Docs on the iPad.
After one day, I was exasperated. Unless you spend your entire day in meetings and checking email, the iPad is not going to be the only device you need for work. So if you're thinking about buying an iPad instead of a laptop or netbook, think twice. This is a new category of device, not a like-for-like replacement of the old. Or, put another way, it's a luxury… until its apps make it essential.
iPad as a communication device
The iPad's email client is wonderful, and will get even better when the version 4.0 software arrives in autumn, with an inbox that unifies all your email accounts. But the iPad's communication creds pretty much stop there. Despite its 3G connection, the iPad can't make (hilariously oversized) mobile calls. You can use the Skype iPhone app for voice calls, but only over Wi-Fi. And the bizarre lack of a front-facing camera means videochats are totally out of the question.
Forthcoming apps from Facebook and instant messaging services will make a difference, but the iPad is no more of a communication tool than the iPod touch.
iPad as a software platform
This where it gets interesting. The iPad is just a baby right now. Despite a few hardware limitations, its potential is massive – and most of its problems can be fixed with software updates and apps. And with 5,000 iPad-specific apps already available, it's clear plenty of developers are embracing the platform. No real surprise there – it's like the iPhone, but with more room for graphical fripperies and extra functions. More engagement. more fun. The result, already, is a library of joy to download, app by app.
Games, in particular, are a revelation: compelling iPhone games like Flight Control, Plants vs Zombies and Angry Birds have become devastatingly addictive when reworked for the iPad's big screen.
And when version 4.0 of the iPhone software arrives – with multi-tasking and online gaming, among other things – iPad development will get another boost.
There will be plenty of new uses for it to come, but for now the Apple iPad's most powerful sell is as a device to consume and share your movies, pictures, games and books. A place to touch and enjoy favourite stuff. And that's a pretty powerful sell.
UPDATE 27/5
The BBC has confirmed that an iPad-compatible version of the new iPlayer will be available in the UK from 28th May 2010.
Read our review of the Apple iPad Wi-Fi (US)
Read our review of the Apple iPad Wi-Fi + 3G (US)
Follow Tom Dunmore on Twitter for more iPad updates
Stuff's guide to the best iPad 3G data deals