In detail – iOS 4
Apple's new OS is here. An update for existing iPhone owners, a glimpse of what's to come for those about to queue up for the iPhone 4. We've lifted t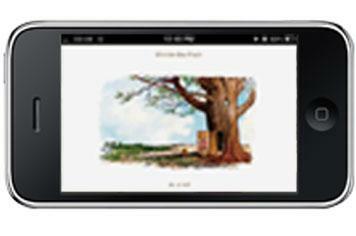 Apple's new OS is here. An update for existing iPhone owners, a glimpse of what's to come for those about to queue up for the iPhone 4. We've lifted the lid to bring you this guide.
First impressions
Downloads of the new OS are taking ages, but it's worth the wait for that first slide off the (identical) lock screen into the new UI. Icons fly in from all sides and settle on to the wallpapered background. Nice, but whatever you had set as your lock screen background will now appear behind your icons. Not a good mix for some, so lucky you can now change both independently in the settings. Our 3GS occasionally struggled a tiny bit with the rendering speed on the animated transitions, which are obviously designed with Apple's faster A4 chip (seen in the iPad and iPhone 4) in mind.
Folders
The first thing you'll want to play with are the folders. We shouldn't be surprised that they're incredibly simple to set up and use – this is Apple, after all. Within minutes, seven home screens have become two – one for apps that get used every day and one for folders of games, reference stuff, tools, etc. We even created a dump folder for the non-deletable Apple apps we don't use (Stocks, anyone?). Everything is totally intuitive, although the tiny icons can be hard to make out. They will be sharp on Apple's new Retina Display, mind.
Multitasking (doesn't apply to iPhone 3G)
It's early days for the big advance of Apple's new mobile OS and you need to update some of your apps to take advantage of it. That does mean a big old download marathon, but once it's done it's really handy. Things really do happen in the background – adding pics to Dropbox while you're scooting around elsewhere is pretty cool, but nowhere near as good as being able to do stuff mid-game, or play two games at once. Come on, devs, update your games.
Dock
The new dock is a good bit of candy, particularly when it pops up below an app to engage in some multitasking action. Scroll all the way to the left and you'll find a set of iPod controls (with track name when playing) and an orientation lock for the screen. Bad news: in landscape mode the dock pops up on the right, with the icons sideways. It's an annoyance we can live with, but unlike Apple to let something like this slide.
iBooks
We always said the iPhone's 3.5in screen would be too small for reading, but you might just get away with reading Winnie the Pooh in iBooks. It's a bit of a stretch, but nice to have the option. Again, it's one of those areas where you can see the advantage of upgrading to an iPhone 4 this week. The new OS does feel like a bit of a sales pitch in that respect.
Unified inbox
This is a big sell for email junkies – and we're all over it. It was easy to pull the work account in next to Gmail on the phone, though it took a while to work out what it was supposed to be syncing. Once done, everything appeared – as promised – in one feed, with Gmail conversations threaded into single entries. It's a shame it isn't clearer which mails have come to which inbox, but that's not usually a problem, and it's easily fixed in 4.0.1 (please?).
More stories on Stuff.tv