Incoming – iWork for iPhone
What's wrong with this picture? That's right – where most iPad apps started out as iPhone software and beefed up for Apple's tablet, iWork is doing it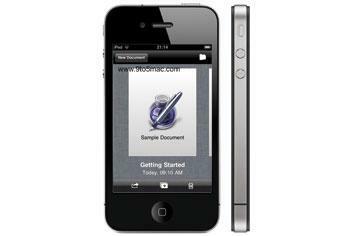 What's wrong with this picture? That's right – where most iPad apps started out as iPhone software and beefed up for Apple's tablet, iWork is doing it all backwards.
This isn't official yet, but 9to5Mac has screenshots of an iPhone running Pages, and Apple's rep for watertight product security isn't exactly holding water at the moment.
So that's the word processor sorted. What'll become of Numbers and Keynote? We can't imagine putting together a presentation on a phone, to be honest (it's hard enough on the iPad) though it might be handy to be able to review slides on the go. And Numbers? Why not?
Price is also uncertain, but with iWork for iPad going for £6 per app (£18 for the suite), we'd expect a £3 tag at least. Time will tell…
More stories on Stuff.tv