Interview: Google's designers explain how they keep search results simple, and beautiful
Deep within the Googleplex, Stuff spoke to Jeromy Henry, a user experience and visual designer charged with making search better than ever
You may have noticed that that Google's famously sparse search pages are beginning to look a little more colourful, with results showing you everything from factboxes to nutritional information.
Smart searching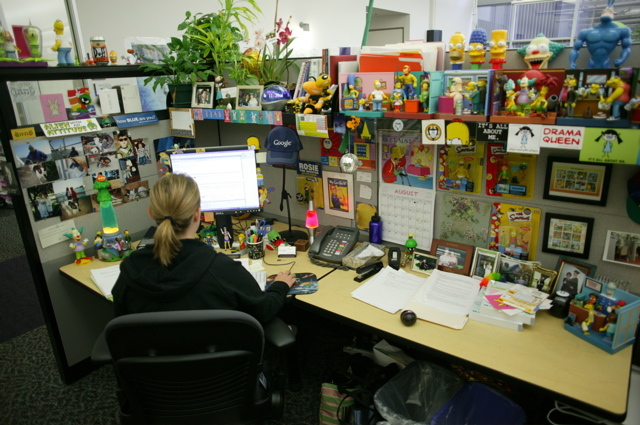 We sat down with Jeromy Henry in the firm's Mountain View office, known as the Googleplex, and after admiring the replica spaceship hanging up outside the room and having a go on their slide, we got down to business and asked him to explain Google's approach to designing search results.
Henry oversees Google's knowledge graph product line, and is an eight year veteran at the search giant.
"Design has always been an important part of the culture here, but lately there's a lot more emphasis on it," he revealed.
"From apps and social to enterprise offering like analytics, the types of design is now changing in a positive way."
Henry has overseen several big changes to Google's search results, most recently launching a service to show nutritional information for food in results.
"Recently we've made a lot of big changes, launching things like nutritional information.
"This is something you see every day, and we took hints from the real world when designing it."
He has also been involved in improving Google's results with key information, 'cards' in Google language, showing people key information at a glance as well as their normal search results.
Click below for more from Jeromy.
The Knowledge Graph
Google's Knowledge Graph appears as a box on the right hand side of your search results – and aims to show you all of the most relevant information without you having to click on any more links.
For instance, search for Wales, and you see the national flag alongside information about population, languages, places to visit and even the National Anthem.
A search for the Eiffel tower will reveal its height, construction date and even some of the best pics, while looking for 'Apple calories' shows you full nutritional information.
Information is culled from a number of public sources, including Wikipedia, for the entries.
How Google changes its search page
"We do a lot with public data, and can use that to give people context.