Introducing the 2011 CES Hot Stuff Awards
Stuff teams up with the world's biggest tech show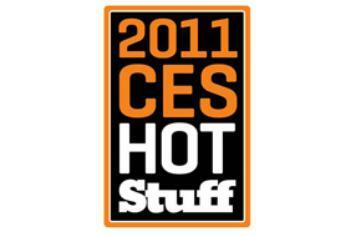 Stuff is getting all cosy with the world's biggest consumer electronics show, CES.
Along with Stuff's sister mag, What Hi-Fi? Sound and Vision, we've officially partnered with the Consumer Electronics Association (CEA) to pick the very cream of the gadgetry that'll be changing our lives in the coming year.
Hey, this is more than just an excuse for us to hang out in Las Vegas, the home of CES. Okay, we might drink a little and gamble just a wee bit, but it's odds-on that we'll find the most amazing tech on the planet.
CES 2011 starts on 6 January. Look out for the winners of the 2011 CES Hot Stuff Awards on Stuff.tv and in Stuff Magazine, as well as all the other tech news from Vegas.