Invisible Piixl EdgeCenter turns your TV into a gesture-controlled gaming PC powerhouse
Make your TV a Windows 8 PC with i7 CPU and Nvidia graphics, without it even looking different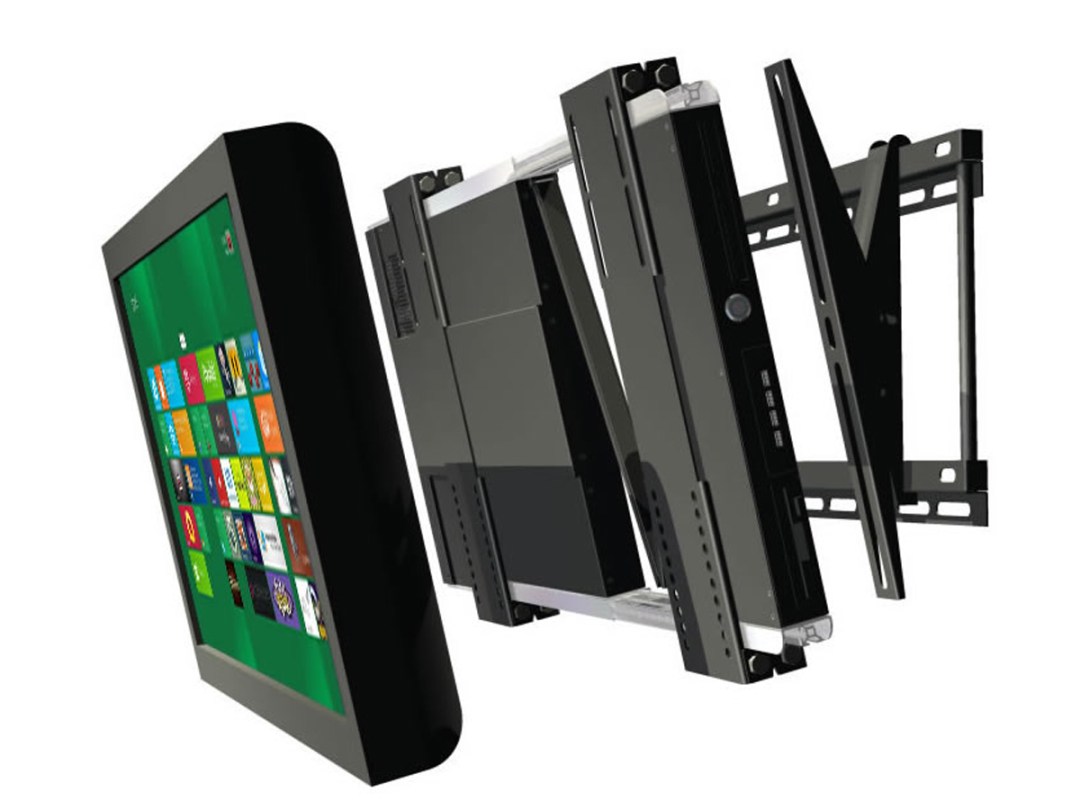 Smart TV is a great idea, but plenty of people can't afford to upgrade – and even for those that can, it doesn't stretch to much more than streaming video and the odd game of Angry Birds. Now London-based PiixL, in a bid to win the battle for the living room, is stepping in with the gaming EdgeCenter.
The EdgeCenter is essentially a gesture-controlled gaming rig and PC that slots into the back of any TV that's 32in and larger. Connected via the VESA mount, this 54mm thin beast is available packing up to a 3rd Gen Intel Core i7 CPU and Nvidia GTX680 graphics, and Windows 8. Of course, if you don't want to flap your hands about, it plays nice with wireless keyboards, mice and gaming controllers too. Welcome to the age of the super smart TV.
The EdgeCenter, Media, Gamer, and Max versions are available from US$1100 (£730) to US$2300 (£1500) and are available for worldwide delivery now from piixl.com.
You might also like
5.9in Samsung Galaxy Note 3 is on the horizon
Mitsubishi CA-MiEV gives 186 mile range on a charge
New video! Stuff goes hands-on with Leap Motion