iPad 3 plays Robin to your Mac's Batman with HoverBar
Microsoft Surface not impressive enough and still plumped for the Apple tab? This accessory will take your iPad to new heights – literally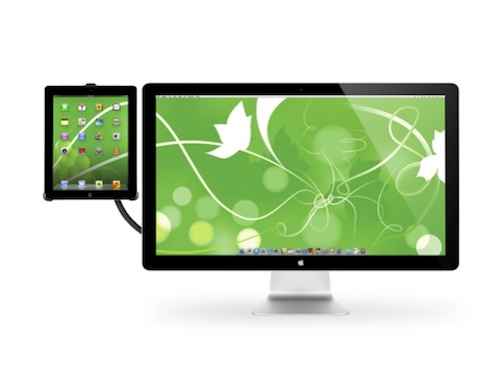 OK, we'll admit Twelve South's iPad 2/3 arm HoverBar isn't the prettiest of tablet accessories but attach your iPad and float it next to your iMac and you'll get a second screen with almost zero disturbance to your minimalist work desk.
Much like Batman sometimes needs a friendly face in the Batcycle's sidecar, with the touchscreen tab playing wingman, you can jab at your iPad to keep an eye on Twitter, the footie scores or Skype while you (pretend to) work.
The HoverBar comes in at US$80 (£50) on Amazon and if that seems steep, at least you'll also be able to use it solo to give you a more traditional screen and keyboard set-up too. Holy smokes, that could just work.
[via getaddictedto]
Canopy is a worm's eye view for undergound train passengers
LG takes on Siri with Quick Voice – in Korea
Wacom outs Bamboo Splash graphics tablet