iPad: 64GB "most popular model in UK"
Want to know which colour iPad cases us Brits like most? Read on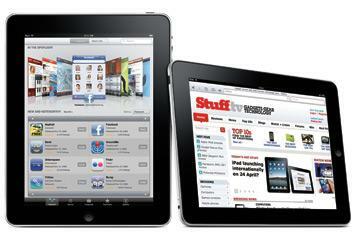 When it comes to the Apple iPad, it seems us Brits are looking for the model with the most storage space. According to shopping search engine Twenga, the most popular iPad search from the UK is for the 64GB edition, followed by the 32GB and then the 16GB model.
So it seems British people are planning on storing lots of music, video, photos and apps on their iPads. Twenga also revealed which iPad case material was the most widely searched for (no, really): and… drum roll time… it's neoprene! Rubber and leather follow close behind. Erm… and the most popular colours are brown, pink and purple.
Don't say we never bring you the breaking news.