iPad Mini launches with 7.9in display
Apple in mini tablet shocker – the rumours were (mostly) true and Cupertino is joining the 7in slate party. Click on for a spec rundown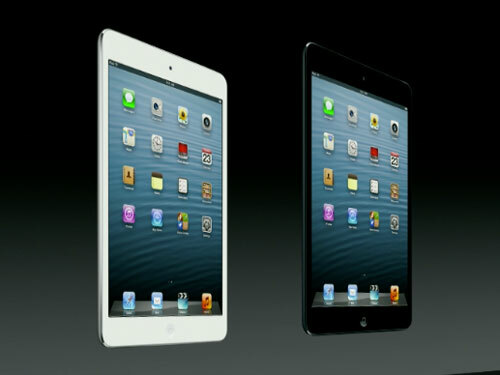 UPDATE: iPad Mini full review here
Apple's iPad Mini is official. Tim Cook is waving one around on stage in San Jose and now we've got all the specs. So how does it compare to the iPad 3, Nexus 7 and Kindle Fire HD? 
Well, there's that smaller display to start with very skinny bezels. It's 7.9in with a resolution of 1024×768. Build-wise, the iPad Mini has an aluminium curved back and the same finish as the iPhone 5. 
Inside there's an A5 chip running the show, a FaceTime HD camera on front and a 5MP iSight camera round the back. LTE 4G is also on board – get a move on EE – with Wi-Fi and there's a Lightning connector of course instead of the old 30 pin stalwart. 
We're also looking forward to testing out that 10 hour battery life on the iPad Mini and trying out the new Smart Cover. 
We'll be posting price stories throughout the launch but for now, a 16GB with Wi-Fi is US$329 and available to pre-order on October 26th with a release date of November 2nd. 
You might also like
Is Apple going to break all the Steve Jobs rules? 
Opinion – is Apple still innovating?