Is this the iPad Mini?
Images have been released purportedly showing the Apple iPad Mini – and its new Lightning dock connector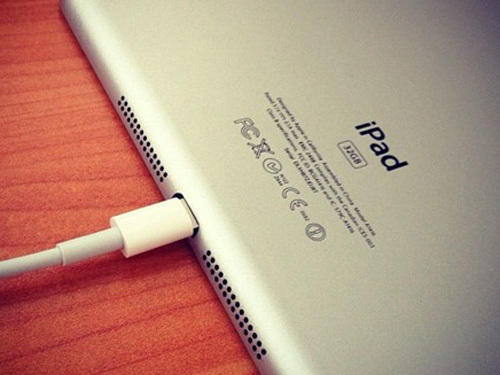 The rumours surrounding the elusive Apple iPad Mini are coming in thick and fast. This time, images supposedly showing off the new tablet have been released.
Sonny Dickson, a researcher for website 9to5Mac, released the images, which show a much smaller Apple device on top of a standard iPad.
Knowing 9to5Mac doesn't usually cry wolf for no reason, we're inclined to believe a more hand-friendly Apple tablet is on the way. That and because of the other thousand rumours prior to this one. No smoke without fire, as they say.
The pics seem to confirm earlier rumours that the iPad Mini will have a 7in display, at least the option of 32GB of storage and the new Lightning port connector found on the iPhone 5. That means you'll have to shell out some cash if you want your existing accessories to continue working together. Of course, it could just be a non-functional mock-up – we've seen those before.
Invitations for an Apple event are meant to be going out tomorrow – which means we may see the iPad Mini before the year is out. Until then, you'll have to put up with some Instagram photo action to quash your miniature iPad desires.
[@Sonny Dickson via Omio]
You may also like
UPDATED: Video: Watch the Felix Baumgartner supersonic skydive
Felix Baumgartner Supersonic skydive: Everything you need to know
Icon – Lyonheart K convertible