iPad priced for UK, lands on May 28
As promised, iPad pre-ordering will start on Monday, later than expected and – for those who have been counting down the minutes – a long weekend away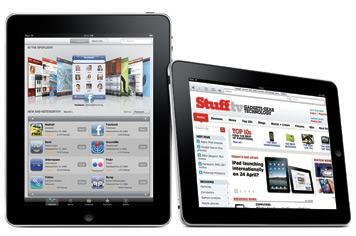 As promised, iPad pre-ordering will start on Monday, later than expected and – for those who have been counting down the minutes – a long weekend away.
But, with the seemingly interminable wait almost at an end, Apple has also answered some of the burning questions surrounding the tablet's UK launch – the price and the date you can finally have it in your hands.
Early adopters who haven't jumped the gun and ordered from the States will be able to snap up an iPad from £430 – with prices rising to £700 for the 64GB 3G edition – and get their hands on that 9.7in touchscreen on May 28.
Here are those prices in full:
iPad Wi-Fi
16GB        £429
32GB        £499
64GB        £599
iPad 3G
16GB        £529
32GB        £599
64GB        £699
If you need help choosing, check out our reviews of both the Wi-Fi iPad and the 3G edition. Meanwhile, train your browser on Apple's UK site to get your order in on Monday.
More iPad stories on Stuff.tv
– iPad tops a million sales in first month
– 5 things you need to know about the Apple iPad