iPad printing support confirmed by Steve Jobs
Printing support for the iPad is just one of the complaints made about Apple's new 'wonder' toy. However according to MacRumors, Steve Jobs reportedly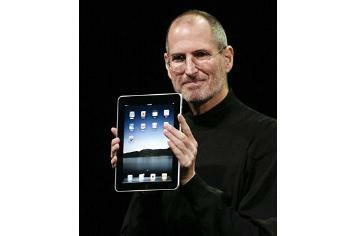 Printing support for the iPad is just one of the complaints made about Apple's new 'wonder' toy. However according to MacRumors, Steve Jobs reportedly revealed printing compatibility as a forthcoming iPad feature in a response to an email query this week.
The email was sent by a frustrated Apple fan asking: "Dear Steve, why no iPad printing? What gives?" Jobs ambiguously responded with: "It will come".
As you probably know, the iPad has no ports to let you just plug your iPad into a printer and your only option is to send documents via email or via the iPad iTunes filesharing feature.
Given the ambiguity of his response, we're none the wiser about when we can expect to see printing compatibility for the iPad. But it but does serve to back up iPhone 4.0 OS investigations suggesting iPad printing was on the way. What we do know, though, is "it will come".
With Apple taking iPad preorders and a range of iPad UK 3G data plans to choose from, iPad most certainly is the word of the week.
What other features would you like to see added to the iPad? Be sure to tell us in the comments below.