iPhone 4 – the problems begin
We've reviewed it, and today thousands of you will be slipping its 9.3mm shell into your pockets in the satisfied knowledge that you now own what is w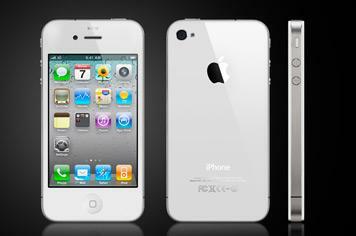 We've reviewed it, and today thousands of you will be slipping its 9.3mm shell into your pockets in the satisfied knowledge that you now own what is widely touted as the world's best smartphone.
But despite the glowing reviews, the gushing praise and the usual hyperbole, even Apple's new handset can't escape a few teething problems.
Customers who joined the queue early enough have been reporting problems with patches of yellow tint on the otherwise triumphant Retina Display. Others have reported the phone's signal strength dropping when the handset is held, perhaps as a result of the new antennae built into the sides.
A poll conducted by Engadget showed nearly a fifth of respondents had seen yellow spots on their iPhone 4's screen, while 23 per cent admitted that the handset appeared to have a weaker signal when clutched in the hand (although many said that although bars had dropped off, there was no noticable drop in quality).
It won't stop Apple's latest being the best phone in the world, but for all the hype, it's worth remembering the iPhone – while brilliant – isn't perfect.
UPDATE: We've seen the yellow tinge first hand. It's too slight to photograph, but it's definitely there and will be an issue for those who've just forked out a lot of dosh for that premium display.
UPDATE 2: Before you rush off to claim a refund, there's word about that the yellow tint may be caused by drying glue. If that's the case, the problem should clear up on its own soon enough. (This appears to be supported by mike.bignell's experience, reported in the comments.) Anyone else?
More stories on Stuff.tv