iPhone 5 pre-orders now open but you may have to wait an extra week
Credit cards at the ready – Apple has opened the pre-orders gate for its iPhone 5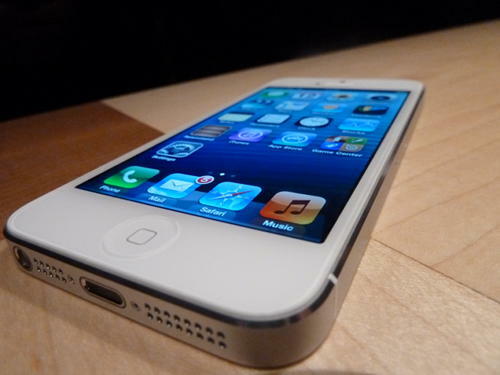 It's just days since the the iPhone 5 was announced, and Apple is already taking pre-orders for its thinnest smartphone yet. That is, you could if pre-orders hadn't reportedly sold out within an hour.
It's not quite clear whether the stock shortage is because of record demand, Apple is giving itself more time so it won't disappoint over-excited punters or something has gone slightly wrong in the supply department, but we know Apple has allegedly pushed shipping back another week, bringing the total time before your iGoodness arrives to a fortnight.
Delay or not, heading over to the Apple Store reveals a colour choice of either black and slate or white and silver for your shiny new iPhone 5. Three storage options are available, too: 16GB, 32GB and 64GB will set you back £529, £599 and £699, respectively. Style doesn't come cheap, after all.
If you don't fancy buying the handset outright, EE (Everything Everywhere's new 4G network), Orange, Vodafone and Three have all opened their pre-orders and we expect O2 follow suit soon. We'll bring you pricing details ASAP so you know where you should be throwing your pennies.
Until then, here's everything you need to know about the iPhone 5. No need to thank us.
[via SlashGear]
You may also like
Panasonic Lumix GH3 Micro Four Thirds camera leaks in video
Why the iPhone 5 Lightning to 30-pin Adapter costs so much