iPhone arrives 29 June
[intro]So, lucky Americans will get to play with an iPhone before the end of the month. But what about us Brits?[/intro] Apple has announced that th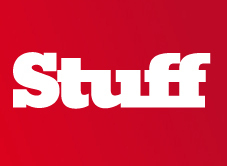 Apple has announced that the iPhone will go on sale on the 29th June in the US. You can see the ads on Apple's site. Rather than the iconic imagery and pounding music of the iPod ads, the iPhone adverts try to make a complex multifunction device seem simple – and they do a pretty good job, highlighting the iPhone's better-than-iPod music functionalilty, its web features and its ability to help you order calimari. Personally, I reckon the calamari ordering features could have taken a backseat, but I guess squid must be big in the US. Giant, in fact.
Not that it really matters – with such a huge level of hype around the iPhone, and stock expected to be in short supply initially, there's little doubt that it'll be a success at launch. But does it have the crossover appeal to make in the mass market? The first-gen iPhone may inspire technolust in the loins of gadget lovers like myself, but it's too complex to win the affections of more practical phone users – and too expensive for the crucial teenage market.
But hey, the iPod started out as an expensive, niche product too – but the arrival of the Mini, Nano and Shuffle changed that. A smaller, cheaper iPhone – perhaps with a touch-sensitive rear rather than a touchscreen – could provide Apple with a Nokia-rivalling reach.
Of course, we have a little wait before that happens. The iPhone will initially only be available in the US, and only if you take a two-year contract on the AT&T network (which was known as Cingular back in January when Steve Jobs' first unveiled the iPod-kum-smartphone).
Europeans will have to wait months the iPhone to arrive (and it's unlikely you'll be able to import one as it'll be locked to the AT&T network). At least now that rumours of a serious production delay have been quashed, we can hope for a pre-Christmas arrival. We can pray for a 3G version at launch, too, but I don't think it's going to happen.
Still, spare a thought for the rest of the world, which won't see an iPhone until well into 2008. Poor blighters.
See our iPhone preview
Related stuff:Apple iPhone previewMeet the iPhonyDiscuss the iPhone in our forums