iPhone to launch on 3 mobile and Virgin
[intro]...or will it be Vodafone and O2? More rumours, still no facts[/intro] iPhone speculation is intensifying here in the UK, with our friends at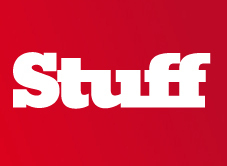 [intro]…or will it be Vodafone and O2? More rumours, still no facts[/intro]
iPhone speculation is intensifying here in the UK, with our friends at Macworld pointing to a retailer glitch that suggests both O2 and Vodafone will offer Apple's smartphone. The Mobile.co.uk website apparently accidentally listed the iPhone as available on both networks. It also suggested the $500 smartphone would cost £99. Go figure.
This is the latest 'hot tip' added to the cacophony of rumours about Apple's European launch for the Jesus Phone, which is due sometime during the fourth quarter of 2007.
First Voda were tipped to have secured a European-wide launch, then T-Mobile had apparently bagged a deal, before cryptic comments by O2's boss led many to believe that the Dome-owning UK network would win the day after all. This coincided with reports that Apple was no longer seeking a single carrier throughout the continent but instead would choose the biggest networks in each territory (and O2 is number one in the UK).
Others (by which I mean me) have pointed out that Orange is the only UK operator to offer the faster-than-GPRS 'EDGE' network that the iPhone uses for data.
In fact, the only networks that haven't been associated with the iPhone are 3 – which is 3G only, and we're unlikely to see a 3G iPhone before late 2008 – and Virgin Mobile, which isn't really a network at all. So, I thought I'd start another rumour…
Fact is, Apple is notoriously secretive – and any network that wants to guarantee an iPhone exclusive is going to have to be secretive too. We'll learn the truth – but only when Apple wants us to. In the meantime, smartphone fans, have you seen my P1i video review?