iPod says: touch my behind
[intro]It seems Apple's new baby got back - a patent application has revealed plans for a new iPod with a touch-sensitive rear. [/intro] While the b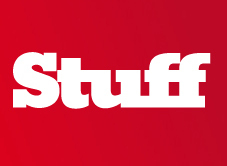 While the blogosphere works itself into a frenzy about the imminent US launch of the iPhone – and potential of multi-touch Macbooks and iMacs and video iPods – a new patent application has come to light that suggests Apple's plans for a touch-sensitive revolution don't stop at the edge of the screen.
A filing from January 5 2007, uncovered by Appleinsider, shows plans for an iPod with a touch-sensitive rear.
Noting that many portable devices have screens that are simply too small for a decent touch-sensitive interface, and screens quickly become smudged, the patent application proposes a "force-sensitve touch-surface" on the rear of a device, allowing single-handed control of a small device such as an iPod.
The plans go on to propose a mirror of the clickwheel on the reverse of an iPod, market by a raised outline, allowing you to interact with a screen without blocking it with your hand.
Alternatively, the control system could be used on phones, tablet PCs, PDAs… in fact, pretty much any portable device. Having been wowed by Multi-Touch, I have to say I think this sounds like another user-interface masterstroke, and it could pave the way for an iPhone nano. I can't wait to see it put into practice.
Related stuff:Apple iPhone previewHas Vodafone bagged the iPhone?Discuss the iPhone in our forums