iPod Touch of Genius
[intro]The new iPod driving my co-workers insane with desire... this may be my last message before my co-workers tear me limb from limb[/intro] I kn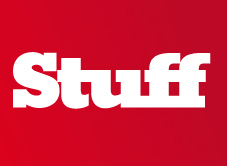 [intro]The new iPod driving my co-workers insane with desire… this may be my last message before my co-workers tear me limb from limb[/intro]
I know I don't usually do two hands-on pieces about the same product in the same day, but the iPod Touch mania is spreading like a virus, infecting even the hardiest office techno-skeptics. Stuff's art editor called the touchy pod '[expletive deleted] genius!' while Practical Caravan's group editor immediately went online to order one.
Aside from the UI magic ('Turn it round! turn it round!'), the biggest draw has been web browsing. I'm happy to report that Google Maps and Gmail work through the safari browser, so although you're missing the built-in apps for email and mapping that come with the iPhone, you can make do.
But not as overjoyed as my colleagues. Having been banging on about Multi-Touch for the past 9 months, it's nice to know I wasn't wrong. I've never seen a reaction quite like it – even our inscrutable web developer was dumbfounded. I predict a riot.
more thoughts about the Apple iPod Touch here