iPod Touch hands on
[intro]The iPod Touch review units have arrived. Is it the iPhone killer?[/intro] I'm barely recovered from the manic shenanigans of the iPhone'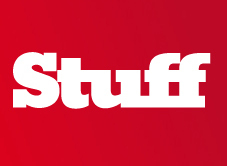 [intro]The iPod Touch review units have arrived. Is it the iPhone killer?[/intro]
My review unit has just arrived in the office, and the thing that stuns me is how thin it is. It makes the iPhone look postively chubby.
It also features a working version of the iTunes Wi-Fi Music Store, which seems pretty easy to use and remarkably quick, but annoyingly doesn't feature podcasts. At least, not that I can find.
I'm not sure if it's my eyes, but the screen doesn't look quite as pretty as the iPhone's. It seems slightly more pixellated. I can't back this up with fact until my iPhone returns from a shoot this afternoon, but I'll let you know.
But now we have all of the new iPods in the office, it's clear that the Touch is the one that everyone wants to play with – it is, after all, the most significant change to the iPod line ever. It's also the coolest music player in the world. In fact, I'm regretting giving mine to Tom Wiggins for a video review.
Steve Jobs said at the launch of the UK iPhone that the Touch would provide a training ground for potential iPhone users. He might be right, but I fear that offering the magic of Multi-Touch on a contract-free Touch – will stop a lot of would-be iPhone buyers from switching to 02. Still, I guess Apple's a winner either way.
More disturbing is the tendency of all and sundry to refer to the new iPod king as the 'iTouch'. Which, I'm afraid, is wireless keyboard from Logitech. And I'm not going to swap my iPhone for one of those…
You can read our iPod Touch preview here. We'll have a full review and video soon.