iSkin outs a gaggle of iPhone 5 cases
Four new ways to protect your iPhone 5, as the first wave of accessories for Apple's new smartphone arrive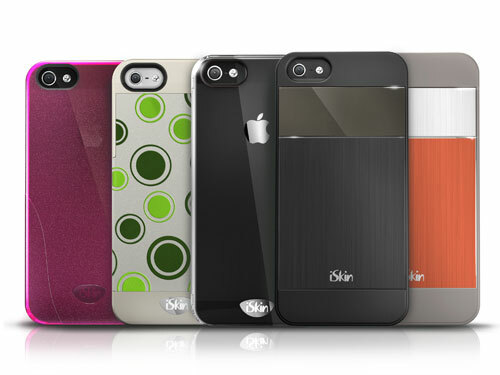 It's the law: after the iPhone launch, so must begin the flood of accessories. And begun it has: Canadian case-meisters iSkin have announced four new cases for Apple's iPhone 5 in their "Fall 2012" collection, none of which has an upper case letter in its name anywhere.
The aura (US$40) is a slim case with brushed aluminium on the back and bumpers on the sides, and comes in six colours. The solo (US$30) is a close-fitting translucent plastic case in four colours. vibes (US$40) is similar to the aura but with a half-gloss, half-leatherette finish (five colours), and finally claro (US$30) is a clear, scratch resistant hard case with side bumpers.
aura cases are on sale now from the iSkin site, solo will arrive within the next couple of weeks and both vibes and claro are listed as "coming soon".
GPS shoes will guide you home when Apple's Maps won't
Asus Padfone 2 gets 16 October launch
Facebook dumps facial recognition in the EU… for now