Jobs on iPhone 4: "We're not perfect"
Steve Jobs has faced the media scorn surrounding the iPhone's reception issues. And this is what he had to say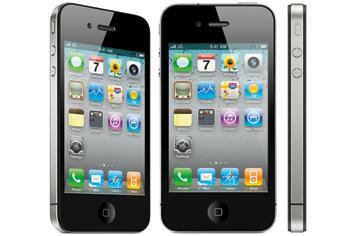 Apple supremo Steve Jobs put himself on stage in a surprise press conference to explain the iPhone 4's much-publicised reception issues.
He explained that the iPhone team had spent the 22 days since "Antennagate" feverishly searching for the root of the iPhone's signal-dropping phenomenon, found when the innovative antenna is cupped by human hands.
Jobs went on to demonstrate how other handsets – running BlackBerry OS, Android and WinMo – were hobbled by similar drops in signal strength.
He also showed off Apple's sci-fi testing rooms – anechoic chambers costing US$100 million to build, while dismissing the media furore by saying that Apple's customer services have received complaints from only one in 200 customers and the return rate has been a third of that experienced following the 3GS launch.
But he also conceded that the iPhone 4 does drop more calls than its predecessor on the US AT&T network – although only by one per hundred. Not much to get too spooked about there then.
The Apple chief speculated that the reason behind iPhone 4's increased call dropping was a shortage of cases for the new phone; the 3GS had an existing supply of new cases on account of having the same form as the 3G edition. The company's stats suggest that only 20 per cent of iPhone 4 customers leave the shop with a bumper, compared to an 80 per cent case adoption rate for the fourth-gen handset.
But he also stressed that he wanted every iPhone user to be happy. To that end, Apple will dole out a free case with every iPhone 4 and refund customers who've already parted with cash for one. And, of course, if they're still unhappy, the company will happily take a return for a full refund within 30 days.
Customers will be able to apply for a case on Apple's website later in the week, and Jobs has promised that there will be ongoing firmware fixes for other glitches found in the iPhone portfolio.
The launch of the white iPhone 4 was also announced.
Looking back on this story, it seems Stuff editor Will Findlater hit the nail on the head in his blog on the subject. Case closed.