JooJoo tablet arrives in the UK
The JooJoo tablet has beaten Apple's iPad to UK shelves. And it wants you to know all the things it can do that its headline-grabbing rival can't.Fusi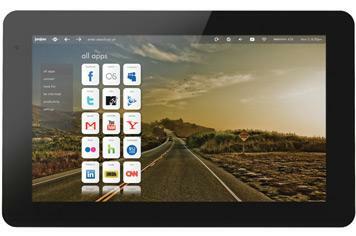 The JooJoo tablet has beaten Apple's iPad to UK shelves. And it wants you to know all the things it can do that its headline-grabbing rival can't.
Fusion Garage's 12.1in touchscreen computer can be ordered now from the company's online store. It boasts (and we use the word advisedly) Flash support and USB connections, as well as a nine-second boot time for its browser based OS.
The Wi-Fi tablet is aimed at internet junkies who want to 'experience all the internet has to offer', not least hi-def online vids, social networking and music.
Like Apple's forthcoming iPad, it gets its UI kicks via touch and gesture, and text is tapped in on a full-size on-screen keyboard.
Fancy it? You can order it now at FG's online store for £320 (plus £15 shipping). The JooJoo Stand is also available for £30.
We'll be getting our mitts on the tablet very soon, so keep an eyeball on Stuff.tv for first impressions and hands-on pics.