Kelkoo launches cashback toolbar for online shoppers
Price comparison website Kelkoo has launched a downloadable toolbar that'll inform you of voucher codes and cashback deals for websites you visit.With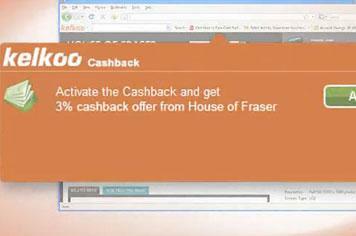 Price comparison website Kelkoo has launched a downloadable toolbar that'll inform you of voucher codes and cashback deals for websites you visit.
With 1,000 online stores participating in cashback deals, and over 2,000 voucher codes up for grabs, you could save yourself cash on your online purchases you'd been missing out on previously.
Even better news is that Kelkoo and its partners are offering double cashback for toolbar users throughout April, so you'll get twice as much back in your pocket from your purchases.
Kelkoo will keep track of your cashback earnings and send out a cheque as soon as you rack up more than £12, while voucher codes will of course save you cash immediately.
It reckon you could earn up to 20% cashback on purchases and save up to 35% using voucher codes.
The toolbar is free and available to download now – give it a try and let us know what you think to it below.