Killzone 3 to be available in 3D
Killzone 2 on the PS3 is one of the finest-looking games of all time, no question – but its sequel is set to crank things up a notch by rendering the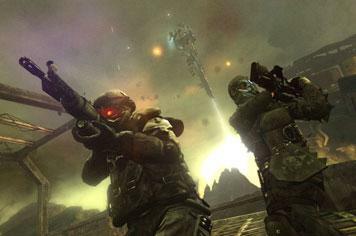 Killzone 2 on the PS3 is one of the finest-looking games of all time, no question – but its sequel is set to crank things up a notch by rendering the whole shooter in 3D.
The new issue of US magazine Gamepro has the first official screenshots and information on the upcoming title. Expect all this stuff to hit the web officially shortly, but highlights include the addition of jetpacks and what sounds like revamped hand-to-hand combat, with the player "unloading a string of different (and often brutal) attacks on stunned enemies".
But the real draw for tech fans could be 3D. The PS3 will get 3D capabilities in a future (free of charge) firmware update, but of course you'll also need a 3D television and glasses to get the effect. According to the magazine report you'll have to sit directly in front of your 3DTV to get the proper impact of Killzone 3's 3D mode – which is described in somewhat breathless tones as a "game changer".
We'll bring you more when we get it.
Via: " target="_blank">GameSpot forums