Last.fm cashes in
[intro]First it was MySpace, then YouTube followed suit. Now one of my favourite music sites, Last.fm, has been bought by a media monster[/intro] F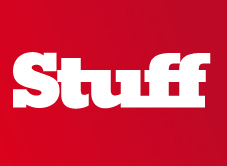 First it was MySpace, then YouTube followed suit. Now one of my favourite music sites, Last.fm, has been bought by a media monster. American news giant, CBS, has splashed out £140m on the London-based social networking site that's all about discovering your new favourite band.
It works by 'scrobbling' a record of every song you listen to on your computer and using the data collected to recommend new bands and custom build your own personal radio station that other like-minded musos can access. For music geeks like me, it also creates weekly and overall charts of your most listened to artists and songs – perfect for showing off how obscure your music taste is.
As with Google's acquisition of YouTube, to the casual user Last.fm will remain entirely the same – it's behind the scenes that things will start to change. Founder member Martin Stiksel has said, 'this move will really support us to get every track ever recorded and every music video ever made onto Last.fm.' Quite an ambition, I think you'll agree.