Led Zeppelin climb stairway to iTunes
[intro]Arguably Britain's greatest ever band, Led Zeppelin, have finally taken the digital plunge[/intro] Arguably Britain's greatest ever band, Led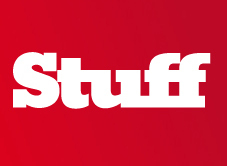 Arguably Britain's greatest ever band, Led Zeppelin, have finally taken the digital plunge and allowed iTunes to sell a compilation of their biggest tracks.
The legendary rockers have been one of the few major bands to resist the pull of the web – along with a little-known foursome called The Beatles and Radiohead – but come 12 November you'll be able to bag yourself a best of called Mothership.
By the sound of it all the hits will be there: Stairway to Heaven from Led Zeppelin IV (pictured), Whole Lotta Love, Dazed and Confused, and a load of others selected by the three surviving members of the band.
Of course it's not all good news, Led Zep are on a Warner-owned label, meaning the whole lot's going to be tangled up in that dastardly DRM. Damn.