Lego Curiosity rover is ready for Mars too
As NASA sets its Curiosity rover free on Mars, Lego has kept pace with its own version you can make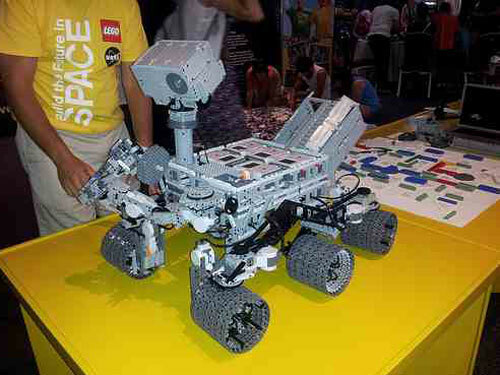 You'd have to be living on the dark side of the Moon to be unaware that NASA has released its Curiosity rover on the unsuspecting Martians of our local red planet. But you'd be forgiven for not knowing about Lego's Mars treading effort.
Two dedicated Lego NXT builders have constructed a replica model of the Curiosity rover that's fully operational. Using its six powered wheels you can happily cross alien terrain making 360 degree turns easily. It also has a fully working arm and mast, which are controlled separately via Bluetooth, for all your sample collecting needs.
The project was made from thousands of Lego bricks, 13 NXT Motors, 2 Power Function Motors and 7 NXT Bricks. So if you fancy exploring the depths of your back garden from the comfort of your overlooking bedroom window, all you need is a little patience and a whole load of Lego.
[Via Battlebricks]