Leica announces new M, M-E and S cameras
German manufacturer takes the wraps off three high-end cameras, plus new point-and-shoots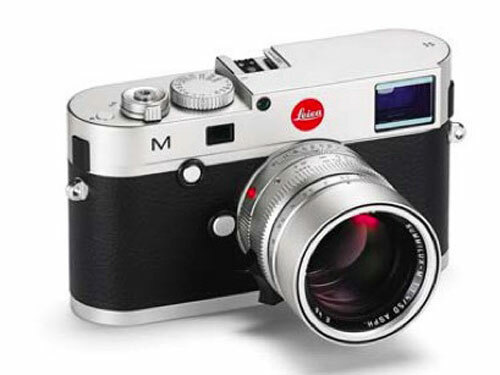 Leica has unveiled a whole heap of new cameras at Photokina, including a brand new flagship rangefinder, called simply the Leica M. Yep, Leica has changed its naming policy by scrubbing the number off the end.
The new M sports a 24MP Max CMOS full frame sensor, 3-inch 920,000 Gorilla Glass-clad screen, 1080p HD video and two new focussing methods: Live View Zoom gives you up to 10x magnification on the screen, while Live View Focus Peaking highlights contours of the subject with red lines – the intensity of the lines helps you to focus precisely.
Black and silver Ms will be available from early 2013, with prices starting at around £5,100.
There's also the Leica M-E, a rangefinder that sits a little further down the range. It has an 18MP full frame CCD sensor and will be on sale later this month for £3,900.
The latest S system medium format camera, called the Leica S (there's that numberless naming policy again) and replacing the S2, rocks a 37.5MP sensor, faster autofocus, GPS and is accompanied by three new lenses (24mm F3.5 super wide, 120mm F5.6 tilt-shift and 30-90mm zoom). It'll go on sale in December for around £16,000.
Also announced today are the V-Lux 4 super-zoom compact and the D-Lux 6 enthusiast point-and-shoot, alongside a Paul Smith-designed X2 and "X2 a la carte" – a personalisation programme for the X2.
iPhone 5 racks up two million pre-orders
Dragon Age 3: Inquisition coming in 2013