LG 84in 4K 3D TV on sale in September
Puny 1080p not enough for you? Fancy 8 million pixels filling your eyes? If you've got £14,000 you can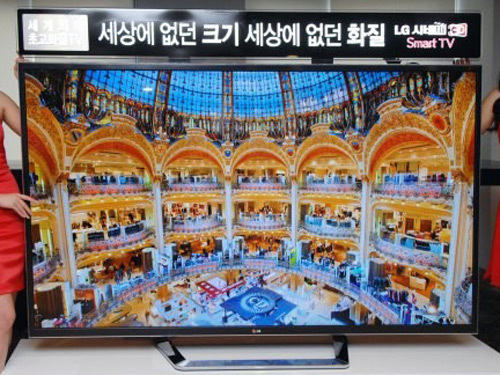 LG has announced its 84in 4K LCD 3D TV will be going on sale worldwide from September. The LG 84LM9600 UD 3D TV may not have the catchiest name, but with 8 million pixels (3840×2160) and a Triple XD engine for eye watering quality pictures, does it need a flashy title?
Okay, so there may not be much to watch in UHDTV format yet, but the 84LM9600 will upscale – and 4K broadcasts will be coming soon to make 1080p HD TV look like peering through a dusty window. You can also control the depth of 3D for your comfort and upscale 2D to 3D so it'll match the 3D sound that comes built in to the 2.2 speaker system.
Future-proofing your lounge doesn't come cheap though – expect to pay US$22,000 (£14,000) price tag for the 84LM9600 when it launches in September. And you'll need a big room, too – or you'll have to replace a whole wall with this 84in beast.
[Via Engadget]
You may also like
Star Wars-style hover bike coming to a street near you
Canon SX500 IS and SX160 IS unveiled