LG Cloud may be coming to your TV
The cloud is fast filling up with documents – but video won't be left behind, thanks to LG's new Cloud TV service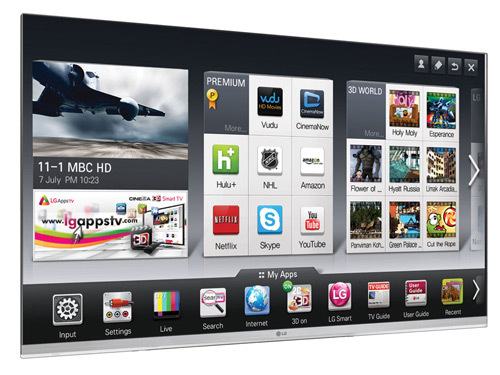 An LG Cloud service could soon be coming to your Android mobile or tablet, Windows PC, and even your LG TV. Sure Google Drive and Microsoft SkyDrive have a head start on online storage, but LG has its hardware in your homes – and a generous 5GB of free storage, plus an initial 50GB free for six months.
What could you need 50GB for? Films. Films that you can start watching on your mobile or tablet, then continue watching on your LG TV from where you left off.
Apple already offers seamless viewing on its devices, but LG has gone for an open-source approach. There will be support for 29 video, 35 music, 33 image and 60 document formats, so you can say goodbye to time-consuming conversion software. Well, you should be able to soon – the LG Cloud is already out in South Korea and the US, so we're sure to be next in line.
You may also like
Nokia could sell off luxury Vertu brand for €200 million
Back to the Future Lego set gets approved
Viral of the week – self-destructing iPhone 5 concept