LG dubs entire Android range Optimus
LG has followed Samsung's lead and tagged its entire Android range with an umbrella moniker: Optimus.As we reported earlier, the range will include LG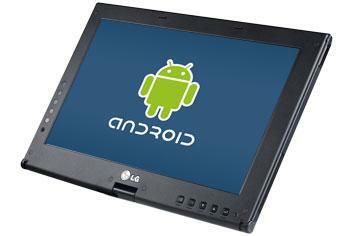 LG has followed Samsung's lead and tagged its entire Android range with an umbrella moniker: Optimus.
As we reported earlier, the range will include LG's tablet offerings, expected later in the year and now almost certain to be running the latest edition of Google's mobile OS.
Two new Android phones (also both running 2..2 firmware) have also been outed, though there are few hard details on either the Optimus One with Google or Optimus Chic. The former will be a "genuine smartphone user experience", while the latter will live up to its fashionista name.
The original Optimus, LG's GT540, was announced earlier this year.