LG launches Optimus One and Chic Android phones
Two new Froyo phones from LG, plus confirmation of an LG tablet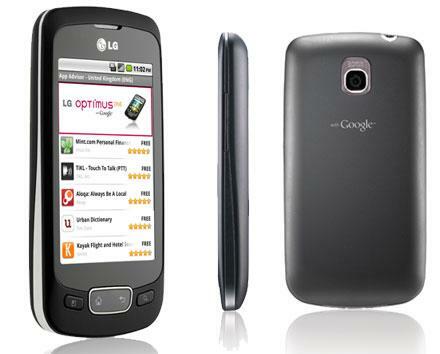 LG has today announced two new LG phones aimed at first-time smartphone owners.
The LG Optimus One and LG Optimus Chic both run Android 2.2 (Froyo) and come with a host of Google toys like Google Goggles, Google Voice Action and of course, Google Search.
The Optimus One (pictured below) comes bearing the "with Google" badge, but is skinned up with LG UI – LG's own user interface. It also includes the LG App Advisor which is on hand to recommend 10 highly-rated apps every two weeks. To make the most of Google Maps with navigation, there will also be a car cradle available.
Both phones come with a capacitive 3.2in 320x480px HVGA LCD touchscreen, which will likely get the job done, but not turn too many heads.
The LG Chic (pictured below), as you may have guessed by the name, is aimed at the style-conscious, so is a token 1.9mm slimmer and 3g lighter, and has a smaller battery that translates to 330 minutes of talktime over 3G rather than the Optimus One's 450 minute effort.
In its favour, though, is its 5MP camera (for taking photos of other fashionable things) which beats the Optimus One's 3MP effort. It is also DLNA compliant, so sharing media over your home network with your DLNA laptop or TV (if you're lucky) should be a piece of cake.
At the end of today's press conference Skott Ahn, CEO and president of LG Mobile revealed that LG is "definitely" working on a tablet, and said that he is "quite confident that [LG] will provide the best of its kind when we are ready". Not the strongest fighting talk we've heard, but at least we can look forward to an LG tablet some time in the future.
The LG Optimus One is due out in October, with the Chic turning up fashionably late in November. No word on pricing as yet.