LG LU2300 Android handset confirmed
The fully-featured LG LU2300 Android handset we saw leaked last week has now been confirmed on LG's official blog.Being touted as the InTouch Max for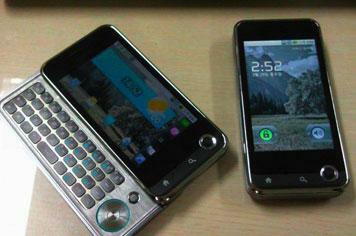 The fully-featured LG LU2300 Android handset we saw leaked last week has now been confirmed on LG's official blog.
Being touted as the InTouch Max for "serious smartphone users", it is LG's first attack on the higher-end Android marke,t with the latest Android 2.1 OS on board, a 3.5-inch capacitive touchscreen and slide-out QWERTY keyboard for easy emailing.
Under the hood it impresses too, with a 1GHz Snapdragon processor, Wi-Fi and 3G connectivity, DivX support and a 5 megapixel camera with geotagging.
There will also be a "commitment" to Augmented Reality, with AR apps built-in as standard.
The handset is set to be released in Korea this month or next, with no firm details on a wider release as yet. We'd expect with the Android competition building from the likes of HTC and big-rival Samsung, LG can't afford to not deliver the LU2300 to the UK.
As always, we'll keep you updated with anything we hear.