LG Optimus 4X HD available to preorder now
LG has joined the quad-core revolution with Tegra 3 and now you can too at Phones4U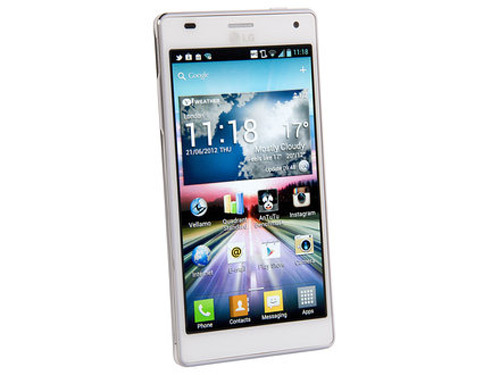 LG might have been a little quiet on the mobile front of late, but that's because it's been busy perfecting the new Optimus Vu and now the Optimus 4X HD.
The Optimus 4X HD is now available for preorder from Phones4U and will be out on August 27th. When it lands it'll be bringing LG's first quad-core in the form of a 1.5GHz Tegra 3.
The top-tier specs don't stop there though, with a 4.7in display sporting 1280×720 resolution, 16GB storage and 1GB RAM to keep everything ticking over. There's also an 8MP backside illuminated snapper and hefty 2,150mAh battery – but that'll only be keeping Android 4.0 Ice Cream Sandwich going for now as the new Jelly Bean OS is nowhere to be seen, yet.
Head over to Phones4U if you want to be the first to grab yours.
You may also like
Call of Duty: Black Ops 2's multiplayer mode exposed
LG Optimus Vu finally going on sale
New video! BMW goes for green with its C evolution E-scooter