LG Optimus Nexus brings sequins to Android
Images allegedly showing off the LG Optimus Nexus reveals a rather spangly back panel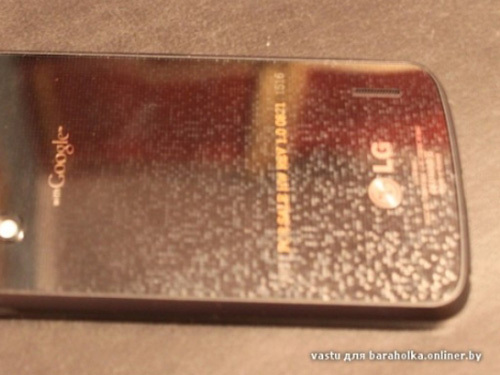 If these leaked images turn out to be more than some elaborate ruse to fool the tech community, the next Nexus device with pure Google operating system goodness will come in an LG flavour.
From the looks of the images, the reverse of the LG Optimus Nexus (as it'll likely be known) features a rather spangly finish that resembles a cross between sequins and lines of code from The Matrix.
Like the Samsung-built Galaxy Nexus, there are no hardware buttons of any kind on the front panel and it will come with the latest version of Android. In this case, it's rumoured to be Android 4.1.2 Jelly Bean.
Based on a previous leaks, the LG Optimus Nexus will pack a pretty hefty punch. 2GB of RAM, an 8-megapixel camera and either 8GB or 16GB of storage is hardly a budget specification. But, then again, a feeble processor could spoil the promise.
Variety is most definitely the spice of life so we're hoping LG is actually getting on the Nexus train. Scroll on down for the leaked images in question.
[via Android Central]
You may also like
Microsoft announces Windows Phone 8 launch event date
Stuff Gadget Awards 2012 – Tech Transport of the Year shortlist
Stuff Gadget Awards 2012 – Tech Accessory of the Year shortlist