LG's Town GT350 is all talk
LG has just put the big reveal on the Town GT350, a budget mobile that targets message-happy social networkers. The phone sports both a 3-inch touchsc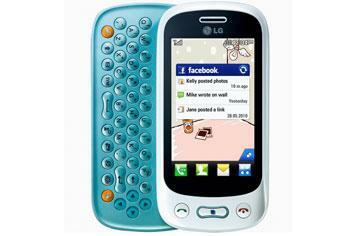 LG has just put the big reveal on the Town GT350, a budget mobile that targets message-happy social networkers. The phone sports both a 3-inch touchscreen and full QWERTY keyboard, so hammering out emails, IMs, tweets and Facebook updates should be a breeze.
The interface has also been engineered for messing about with Twitter et al, and there's a 2MP camera tossed in to boot.
The price for this little lot? Around £100 on PAYG. The LG Town GT350 goes on sale on July 1.