Limewire to launch download store
[intro]Watch out Limewire; the download cops are on your case. Better start making people pay[/intro] Massively popular P2P app Limewire is prepar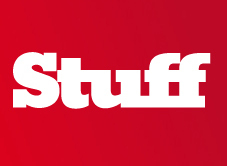 Massively popular P2P app Limewire is preparing a download store of its own. According to an announcement yesterday the controversial company will open a web-based paid download site to run alongside its P2P program.
The company – which has previously run into trouble over some naughty users infringing copyright – gave no hints as to when the site might launch but has suggested that it'll offer MP3s on both a subscription basis and as iTunes-style one-off downloads. Aside from the new website, links to paid downloads will also appear in search results through its current application in a bid to tempt potential song stealers away from a life of crime.
Of course, the original music P2P, Napster, made the move from dodgy downloads to fully-fledged subscription service in 2003 but hasn't seen anything like the success it once enjoyed. The runaway success of iTunes can't have helped, but it seems that once those pirates have tasted free music (special ingredient: crime) it's nigh-on impossible to make them open their wallets. I've got a funny feeling Limewire might discover this the hard way.