Live from the Apple launch at Cupertino
[intro]Steve Jobs has unveiled the new skinny, aluminium-clad iMac and reworked iLife and iWork applications. I'll have em all. Except maybe iWork...[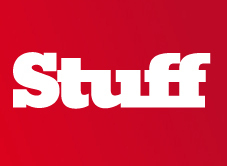 [intro]Steve Jobs has unveiled the new skinny, aluminium-clad iMac and reworked iLife and iWork applications. I'll have em all. Except maybe iWork…[/intro]
UPDATE – read my hands-on first impressions here 
11.30 Well, that's it: we have a new, beautiful iMac and some very cool, but very consumer-orientated apps in the updated iLife and iWork packages. I'm off to play – look out for some first impressions over on my Future Stuff blog.
11.27 What about Multi-Touch? "We think Multi-Touch makes sense on the iPhone. We're not sure it makes sense on the Mac." Which kinda makes sense. Except on an ultraportable. i'll shut up now. 
11.21 There's a speed update to the Mac Mini today, too.
11.20 My favourite answer so far: "why don't you participate in the Intel Inside programme" Steve: "We like our own stickers better."11.15 There's no 'one more thing' – but there is, surprisingly, a  chance for Q&A11.12 iWork is available today and costs $79. It doesn't ship with the new iMacs though11.07 And the long-awaited (by some) spreadsheet is here, too. It's called Numbers, and it's 'a spreadsheet for the rest of us'.  Now, this is where my eyes start glazing over… you're going to have to work this out for yourself, but it includes intelligent tables, a flexible canvas with multiple pages, easy charts (ooooh, colours) and interactive printing – so you can actually control what a printout of your spreadsheet will look like. And you can 'import and export almost all to Excel documents'11.05 Pages, iWork's word processor, now has two modes – one for page layout (which is what it always has) and one for standard word processing to keep writing easy. There's a contextual format bar that appears at the top of the window. Plus, there's control over tracking (adjusting the space between letters). And it's still fully Word compatible. 11.01 And next… we have iWork. Apple have sold 1.8m copies already, but iWork 08 is 'dramatically enhanced'. Keynote has new text effects and transitions (I like 'blur' and 'colour planes') that'll have PowerPoint users drooling with boardroom envy. There's also a very useful instant alpha feature to easily cut out pictures. There are nice picture animations, too, including 'cube' and 'thumb-through'. Best of all, it has a-to-b animations, so you can choose where objects stop and start. 11.00 .Mac ($99) will include 10GB of storage. Yey.10.56 Garageband now has a 'Magic Garageband' feature, which is more a game than a serious app – you see a stage with instruments on it and you just choose ones to play loops. It's looks fun and easy to use, but again isn't exactly serious. In many ways these updates to iLife (which'll cost $79 from today, and will come free with all new iMacs, which ship today) make them simpler rather than more feature-rich. Which makes sense.10.55 iDVD has some new animated themes that look good. And that's it. Steve doesn't seem overly enthused about 'people who still want to create DVDs'10.52 Next up: iWeb. You can include Google Maps in your pages, or use any web clipping – live 'web widgets' like YouTube. Plus, you can ad Google Adsense and make money out of your site. You can also build in the iPhoto and iMovie-created pagees, obviously. What else? Well, there's personal domain support and quick theme-switching previews. 10.50 We've had a quick demo of iMovie. It looks pretty cool, but it seems to lack a proper timeline feature, and doesn't seem to allow you to swich between simultaneous videotracks, which I think is a shame. Guess I'll have to stick with Final Cut Express10.42 You can 'skim' to preview videos, too. Seems like there's a theme going on here. So, all you do is drag movies and photos from the library into the main window, quickly add text and effects, and then export to DVD, iPhone, AppleTV and .Mac. Surely the capacity for .Mac users has to rise! You can also send directly to YouTube.10.40 So what's new/ Well, for a start you have a library of all your video within iMove, that you can scroll through like your pictures. iMovie takes video from all sources, including AVC HD hard disk cameras and stills cameras with video functions. 10.38 Next up – iMovie. Steve's telling the story of a video engineer who could't work out how to make a really quick movie – iMovie and Final Cut are totally involed. Apparently iMovie is an entirely new application, with a new star-shaped icon.
10.35 You can also email pictures from your iPhone to a web gallery, and then sync any pictures down from your web gallery to your computer. Steve is demonstrating the online photo application, and it's very impressive – it also allows 'skimming' through albums when you hover your cursor over a picture, plus you can arrange pictures in different ways – mosaic, grid etc.  
10.30 .Mac is being updated, and photos are an important part of it. there's one-click uploading straight out of iPhoto that gives a 'rich web 2.0 experience' and allows for print quality downloads. Plus, people can contribute photos to your web gallery from anywhere – making it more akin to Facebook or Flickr. A nice touch.
10.20 Bedroom pornographers rejoice, you can now 'hide' photos you don't want people to see. There's also a better search facility. Steve is now demoing iPhoto. The 'Events' feature actually look really cool – you only have one picture to represent an entire event, but if you hover the mouse over it you can 'skim' through the pictures contained within. 10.17 iPhoto introduces the concept of 'events' in order to make it easy to organise. When you load your photos in, it loads all photos taken in a day into an 'event' – sort of day folders that are automatically created. You can split or join events too. Not quite sure how this differs from standard folders, but Steve's excited about of it.  
10.13 And now onto iLife 08 – a completely new version of iLife that's 'The biggest jump in iLife since we first introduced it. They're replacing one of the key apps… 
10.12 i can't believe how quickly he's gone through this – they're showing a new ad now – the iMac is significantly thinner than before, and more shiny, but retains the same basic shape. It looks more professional and the shiny display looks gorgeous. But it's not a huge leap forward. What next? 
10.10 There are 3 models – $1199 is 20in/2Ghz/1GB/250, a better specced 20in at $1499 and for  $1799 24 in with 320GB hard drive and faster processor 
10.04 There's an enticing shrouded product you can see in the  picture. Now they're showing the pictures. It has Firewire 800 as well as 400, plus gigaabit ethernet. It has iSight camera and superdrive. I'll have a picture in the minute. 
10.03 So, how does he make the iMac better? With Aluminium and glass… 
10.02 Yup, it's an iMac – and the challenge is how to make it more like a notebook. 
10.00 Steve's on stage "starting off talking about the Mac", and its growth which is outpacing the industry by 300%
09.52 PDT – I'm in! And, even better, I have network access. Yey!
At 10am PDT – or 6pm in the UK – Steve Jobs will begin another of his legendary keynotes. We'll be in the audience at Apple's Town Hall in Cupertino, California, to witness the birth. What'll we see? Possibly a razor-thin new iMac, finished in metal. Maybe a new range of .Mac online services. Perhaps even the long-rumoured ultraportable laptop (although wasn't that the iPhone?).
What we won't see is anything iPod- or iPhone-related. One thing we can be 99% sure of, though – we'll see a Mac evangelist in a black turtleneck and blue jeans strutting the stage, and an audience of millions hanging on his every word.
UPDATE – read my hands-on first impressions here