Logitech Z506 – 5.1 on the cheap
Remember when 5.1 was a luxury? Logitech's trying to help you forget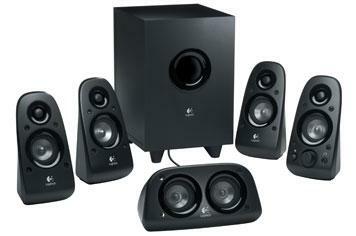 Logitech has unveiled its latest set of desktop surround sound speakers – and they've got a recession-busting price tag of just £75. The Logitech Z506 consists of five compact satellites and a subwoofer and offers 75W of sonic oomph – enough to fill a room with sound and even "rattle a few windows" according to its makers.
The Z506 has two sets of inputs, allowing you to hook up a pair of sources – say your Xbox 360 and your Blu-ray player – and all the speaker cables are colour coded to make setup idiot-proof. It's light on special features, as you might expect from such a low-priced package, but does come with a "3D Stereo" mode that converts two-channel sources into surround sound. There's also a headphone jack for late night listening.
The Logitech Z506 will hit the shop shelves in August.