Lomography 360 Spinner unboxing + video review
The latest invention from offbeat photographists Lomography is a 35mm film camera that shoots full 360-degree panoramas by way of a rip-cord, a rubber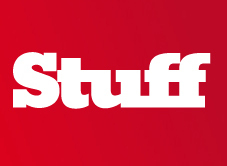 First, the unboxing, then scroll down for the video review and example pics.
As we expect from Lomo, the 360 Spinner is packaged with flair, plastered with tips on how to use the camera.
In the box you'll find a set of example photos, including an "infinite" panorama strip and a poster-sized "timescan" print, plus a lens cap and a spare rubber band.
And now for the video:
Check out my Flickr stream for hi-res versions of these examples.
Shooting at an angle produces this wavy horizon effect.
If you turn the handle manually and point in the same direction you get something like this.
You'll end up taking a lot of pictures of yourself unless you put the camera on top of your head, so practice smiling or pulling faces.
And we're done. See Lomography.com for more.