Mac-friendly BBC iPlayer for Christmas
[intro]The BBC is set to launch a Mac and Linux-friendly version of it iPlayer TV-on-demand service by Christmas.[/intro] All I want for Christmas is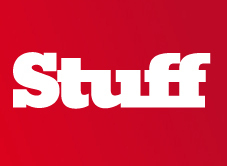 [intro]The BBC is set to launch a Mac and Linux-friendly version of it iPlayer TV-on-demand service by Christmas.[/intro]
All I want for Christmas is last seven days of BBC TV accessible at a mouseclick. Trouble is, I use a Mac – and I need Windows PC to access the BBC's on-demand iPlayer service.
But not for long.
Turns out that the wait for a Mac and Linux-compatible BBC catch-up service is at an end. Almost. Before Christmas, the BBC will launch a new Flash-based streaming service that allows you to watch Beeb faves like EastEnders, Top Gear and Chucklevision from the comfort of your web browser. No download or Windows Media compatibility necessary.
Of course, the quality of the streamed video won't be as good as the downloads, and you'll need an active broadband connection active at all times. But at least it's a start. And with The Mighty Boosh available in your browser, lunchtimes will never be the same. Finally, a good reason to eat al desko.
Keep your eyes on our Stuff.tv newsfeed for details of the mid-December launch.