Magic Imp unleashes web radio
You've heard about the thousands of stations available on internet radio. Now it's time to employ the services of an Imp to get them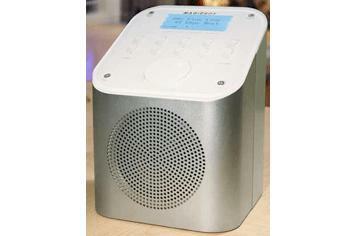 We natter relentlessly about the quality of DAB when really the future of radio is internet streaming. The net's thousands of stations mean it's effectively Earth FM, and all you need to tune in is a wireless network and a radio such as this one from Magicbox.
Web radio aficionados may get a sense of déjà vu upon seeing the Imp – that's because it looks startlingly similar to Acoustic Energy's own wireless box from last year.
Aside from having a better name – not to be confused with the BBC's TV player, the iMP – it shares almost identical functionality. All you do is plug the thing into the mains, register it to your wireless network, turn the dial to Radio Bondi, and lie back in your indoor hammock.
The station list is renewed every time you turn the radio on – even if your PC's off – and also picks up the Beeb's on-demand 'listen again' content. If you somehow tire of the choice, you can always use the Imp as a Squeezebox-style streamer to play the music stored on your PC. There's an alarm clock too.
One area in which the Imp does manage to really sparkle is the price: £150 is very reasonable and fifty smackers cheaper than Acoustic Energy's effort.
It's out now and available from www.magicboxproducts.co.uk.
AE's surprise Wi-Fi internet radio