Maingear Pulse 17 is the thinnest gaming laptop you've ever seen
How thin? Good question, and one we don't know the answer to. Does "very" suffice?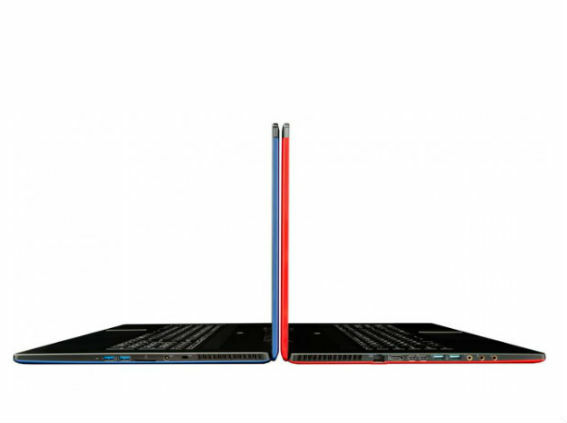 Everyone knows that if you want a 'real' gaming notebook, bigger really is better. More size, more space for space-sapping stuff such as dedicated graphic cards and a huge screen. But with the Pulse 17, Maingear's decided to up the design stakes by packing the hardware into a super-slender chassis.
The model is a departure from its usual approach to notebooks which placed more emphasis on gaming horsepower as opposed to looks.
Where'd the weight go?
The base model has a new 2.4GHz Haswell Core i7-4700HQ, overclockable to 3.4GHz. There's also an Nvidia GeForce GTX 765M graphics card and, get this, 16GB of RAM. Also built-in: two speakers and a subwoofer (yes, really) and four USB3.0 slots, as well as two MiniDisplay ports. That's a lot of power for one so slim.
As for the screen, what you get is a cool 17.3-inch widescreen at 1,920 x 1,080 resolution. Pair it with either two 480GB SSDs in a Raid 0 configuration or a single 1TB HDD. Expect to pay at least US$2,099 and more depending on what options you choose.
Sounds like quite the beast but the release mentions nothing about battery life – so we'd expect to keep this plugged in to a mains. And we also don't know exactly how thin it is, either. But hey, it sure looks pretty svelte. Stay tuned for more information as we get it.
Update: The Maingear Pulse 17 is a ridiculous 0.86in thin when closed. And yes, we might just try shaving with it.
[Source: Engadget]