Marooned by the ash cloud – how gadgets saved my life
 I flew out to Denmark on Wednesday for a two-day press trip with Bang & Olufsen. As I write, it's 8pm on Sunday, and I've just arrived back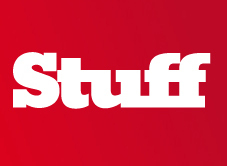 I flew out to Denmark on Wednesday for a two-day press trip with Bang & Olufsen. As I write, it's 8pm on Sunday, and I've just arrived back in London.
My journey has been epic. The arranged flights – one internal in Denmark, one back to Blighty – remain grounded by ash, so we had to work out alternative travel plans. The route we settled on (or had forced upon us) involved taking a four-hour train from rural Denmark to Copenhagen at 7am on Friday. 
At purgatory – or, if you like, Copenhagen Central Station – we'd then queue for two hours to get a ticket west. The earliest we could find departed the following day just before 4pm, heading first to Hamburg where we would transfer to a high-speed service bound for Cologne. We'd arrive at 2am, crash out and catch an 8am train to Brussels. There, we'd acquire tickets for Bruges, which we would reach shortly before midday.
And then? We'd be picked up by a generous trooper also called Will who offered to drive all the way from Hampshire, using the Eurotunnel to conquer the cursed Channel. Will is the partner of Alison Bell, B&O's UK PR manager and my companion on this unplanned adventure. He's also my hero.
At every turn this whistlestop tour of northern Europe presented challenges. Fortunately we had a competent support team – B&O could sort us a hotel in Copenhagen, Alison's travel agent would find us a place to get five hours' sleep in Cologne – but otherwise, we had to fend for ourselves.
Well, that's not completely true: gadgets would fend for us. My HTC HD2 guided us to the hotels we were booked into, led us to H&M to acquire extra underwear and showed me where Copenhagen Nationalmuseet was, all via Google Maps. Qype reviews told us where to eat in unfamiliar cities. It also allowed me to communicate via email, Twitter, Facebook, text and phone to explain why I wouldn't make this meeting or wasn't able to party at that party. In a word, it was essential.
Tethered to the Alienware M11x I'd temporarily pilfered from the Stuff stockroom to write up B&O's product releases (and upon which I'm now tapping this out) it provided travel information and updates on the volcano's ruinous activity.
Ah yes, the M11x. In my Copenhagen hotel room I pillaged the free Wi-Fi (that's for Lindisfarne!), downloading the Steam game client and thereby gaining access to a number of the best PC games I already own. (I wanted to buy some new ones, but this can only be done in your country of registration for security reasons). Thus, I installed Half-Life 2. Then I used Spotify to entertain myself when Danish TV ran out of English-language programming I was willing to watch.
Having a computer this portable that's capable of playing modern games (HL2 didn't stutter even with everything turned up full) is a massive step forward. Steam is the future. It's taken an emergency to galvanize these beliefs in my mind, but now they cannot be shaken. Damn me back to Hamburg station if l wasn't the only dishevelled traveller in Europe getting shot at by the Combine during this transport crisis.
To top it off, when I was penning my B&O news story and checking train statuses on my way to Copenhagen, I looked at the battery. Just over four hours left. Half an hour later, still on battery power, it was approaching five hours. This is a fine laptop.
So, take it from one who knows: no matter where you go on your travels, take an HTC HD2 and Alienware M11x with you. And maybe some external speakers, too, as I could have done with cranking Spotify a bit louder. No offence, Alienware.
Finally, a word on network coverage: Orange's roaming worked almost flawlessly throughout the journey. When I was Twittering on the ferry carrying our train from Denmark to Germany (yes, really, a train on a ferry) it swapped networks without a whisper. Well done chaps.