Meet the hydrogen powered SUV from 2025
This sensor packed slice of the future not only runs off water but on a fully electronic suspension system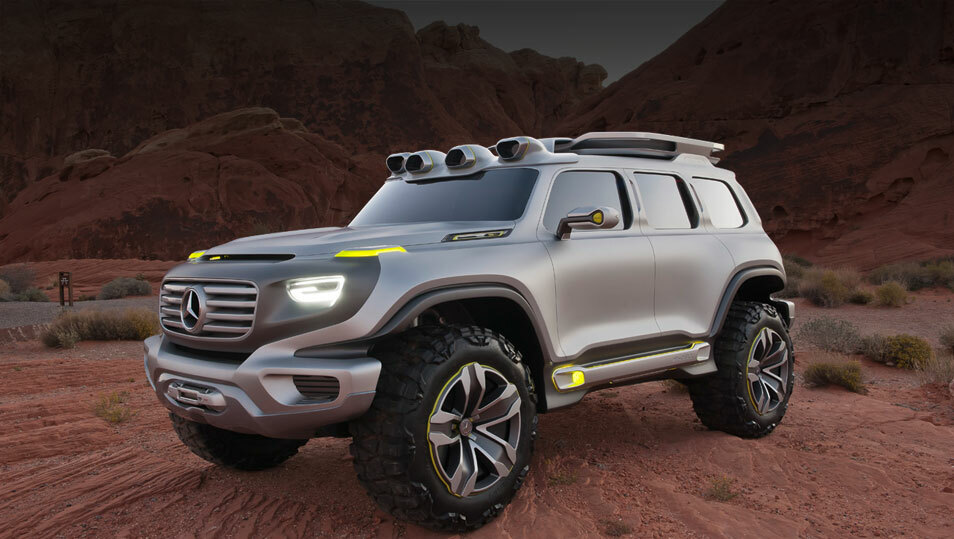 That looks like something out of a 90s sci-fi show
That matt grey finish does make the Mercedes Benz Ener-G-Force look like an imagined future vehicle – but that's because it is. This design was championed by Mercedes for the LA Design Challenge to, "create a highway patrol vehicle that meets the challenges of a specific region's transportation and societal conditions in 2025."
The Ener-G-Force? Sounds like Captain Planet's superhero team
Well, it is eco-friendly. With four motors, each powered by hydrogen cells, this G-Class inspired design can actually turn water to power on the move. And while it's moving, a 360-degree topography scanner sees the lay of the land, allowing the fully electric suspension to adapt for the perfect ride. Plus smaller windows for protection, emergency lights and a quick access toolbox in the rear make it pretty future proofed.
So will we be seeing one anytime soon?
Although this is just a design and scale model build, there was a hint from the team that this could inform the future design of the G-Class Mercedes. So if giant 20in rims and intelligent suspension are on your Christmas list for 2025, you may just be in luck.
You may also like
Google accidentally cancels Christmas
Future touchscreens could listen to your fingers
Best ereaders for Christmas 2012