Mercedes AMG GT R: the battiest Benz around steers with its rear wheels
It's a bit like the AMG GT but with added RRRRRR!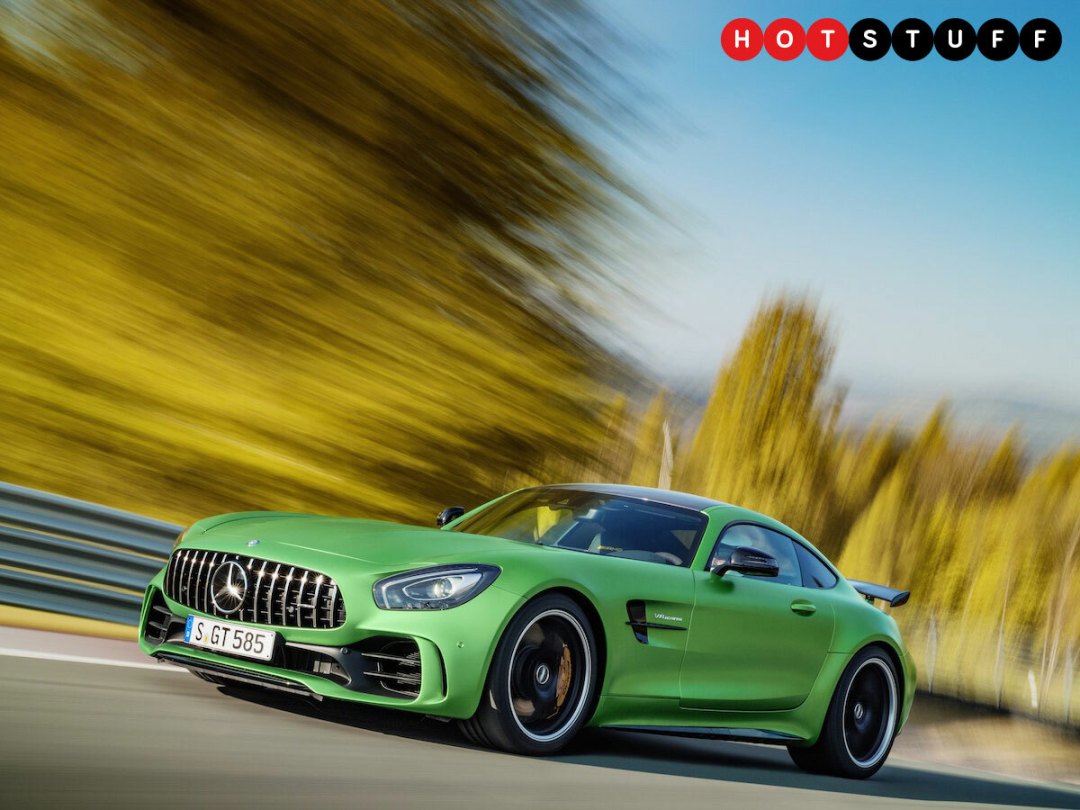 Holy moly! I want to look at it but I'm scared it might eat me. Will it eat me?
Don't panic, it's just the new Mercedes-Benz AMG GT R: a vehicle that has now commandeered the top slot as Mercedes-AMG's most powerful, potent and downright crazy machine currently offered.
It hasn't got teeth, so it probably won't eat you, but it has a new 'Panamerica' front grille – inspired by the AMG GT3 racer, no less – and those vertical aero slats are decidedly sharky. Just don't get in its way while it's pummelling a race circuit.
So just another millionaire's track-day plaything, then?
Amazingly, no. The 577bhp AMG GT R is actually road legal but has been heavily developed on the unforgiving surfaces of Nürburgring so it can excel at the everyday, as well set a few lap records in its spare time. There's a three-mode adaptive suspension system, with settings specifically for the race circuit, as well as rear-wheel steering for more precise cornering.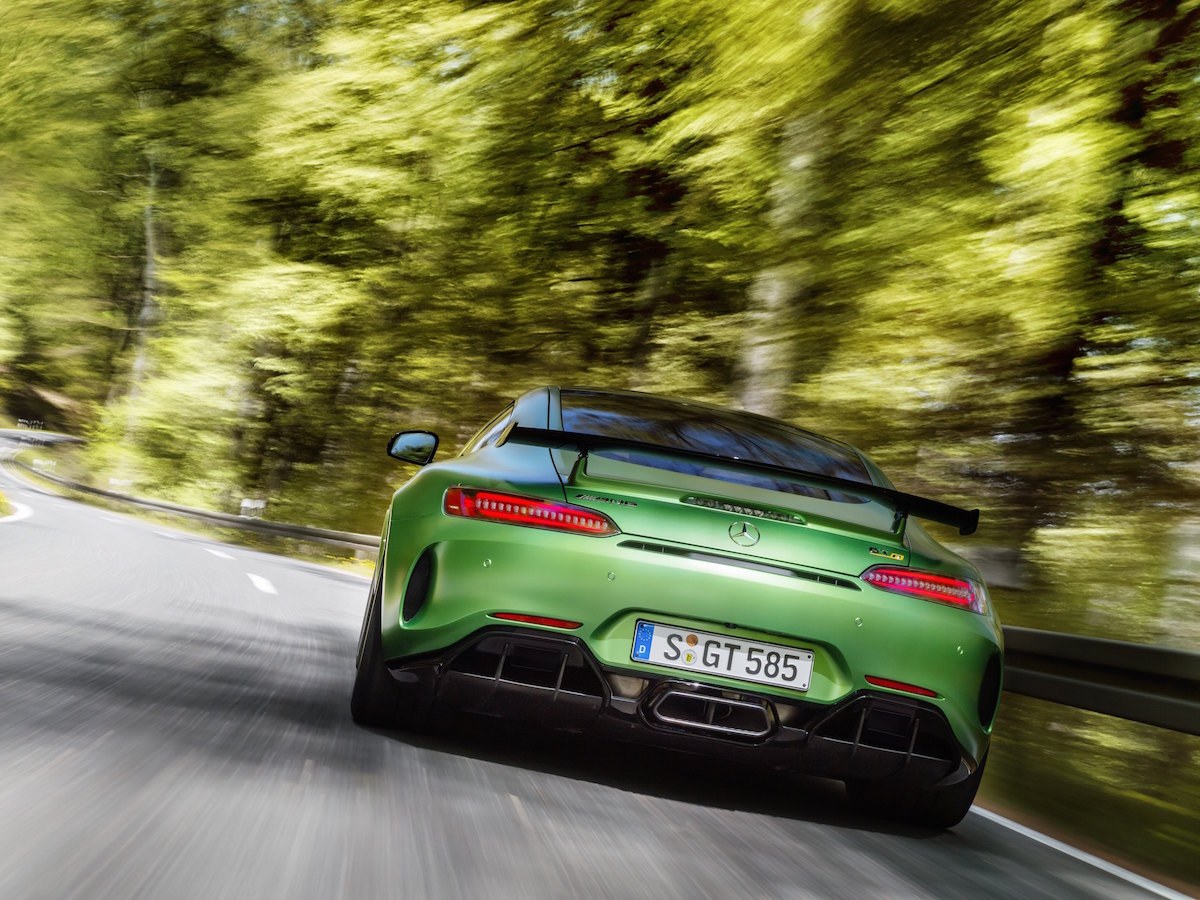 Rear-wheel steering, are you kidding?
Nope. You may have seen Porsche flaunting similar tech in its 911 range but Merc's version sees the rear wheels turn in the opposite direction of the front at speeds up to 62mph for tighter turns and then in the same direction as the front if you're going any faster.
Plus, this pocket rocket has nine different traction control settings that allow the driver to make micro adjustments on the fly for one seriously engaging drive.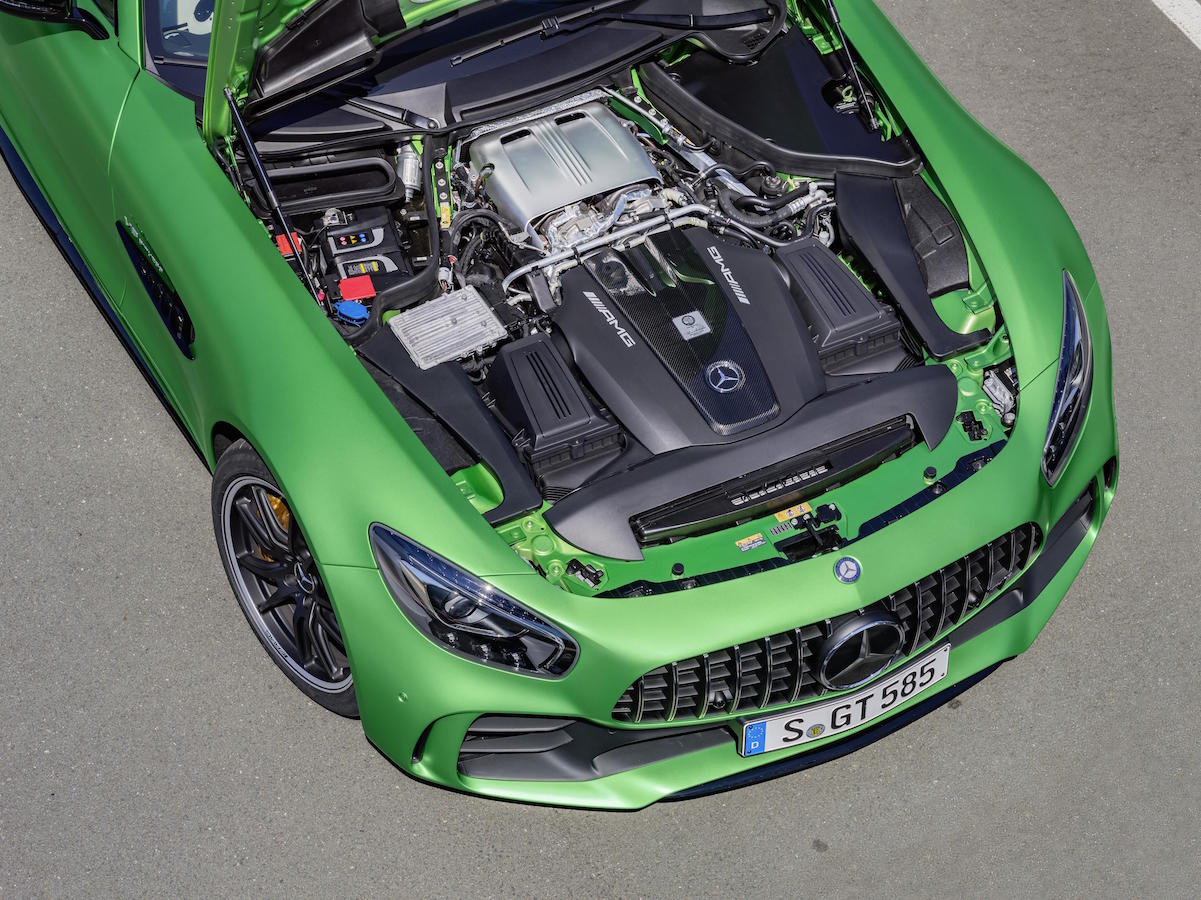 What's the Halfords body kit all about?
Downforce, bro. The massive rear wing generates 155kg of the stuff to glue the car to the road, while there's a rear diffuser, active front splitter and plenty of under body trickery to keep things neat and tidy on track. Oh, and its designers have increased the wheel arches by 46mm at the front and 57mm at the rear to accommodate the wider track… and make it look badass.
Alright, give me the stats…
Here goes: 0-62mph in 3.6 seconds and a top speed of 198mph. That's thanks to the 577bhp and 700Nm of torque developed by the 4.0-litre V8 engine with twin turbochargers and direct injection. That grunt is handled by an AMG Speedshift DCT 7-speed dual clutch transmission and you'll need around £150,000 to bag one. Keen?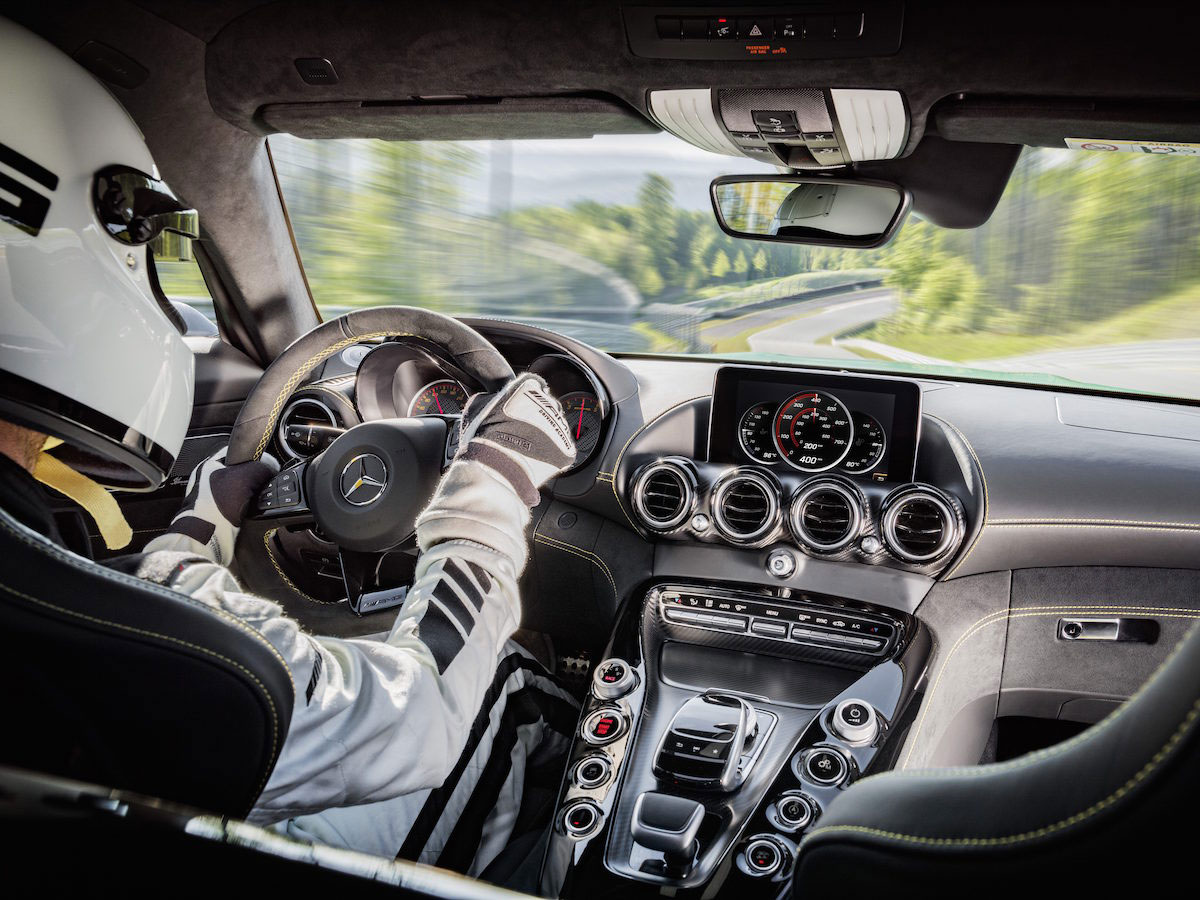 Maybe. Does it come in anything but that green?
It's actually called "AMG green hell magno" – which we think would make a great name for a Mercedes-branded ice-cream – but it's actually a nod to the development work that has taken place at the "Green Hell" of the 'Ring racetrack. But yeah, we're sure the accommodating Germans will slap a different hue on it if you ask nicely.