Metal Gear Solid: Peace Walker release set for 18 June
PSP and PSP Go users will be able get their hands on the latest chapter of Snake's antics in Metal Gear Solid: Peace Walker on 18 June.The latest inst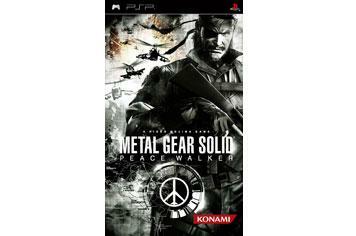 PSP and PSP Go users will be able get their hands on the latest chapter of Snake's antics in Metal Gear Solid: Peace Walker on 18 June.
The latest installment of the long-running series is a direct sequel to Metal Gear Solid 3: Snake Eater.
Set in 1974, near the end of the cold war, it comes with a brand new storyline devised by the series' original creator Hideo Kojima and promises a host of new characters.
It will also support the new adhoc Party mode, which enables online play when hooked up to a PS3. So in addition to solo missions players can team up in the multi-player co-ops mode. In this mode you'll be able to patch up wounded team-mates, share ammo and use the Snake formation to cover each others' backs.